All New Supply Chain Planning Buyer's Guide
From the Editors of Solutions Review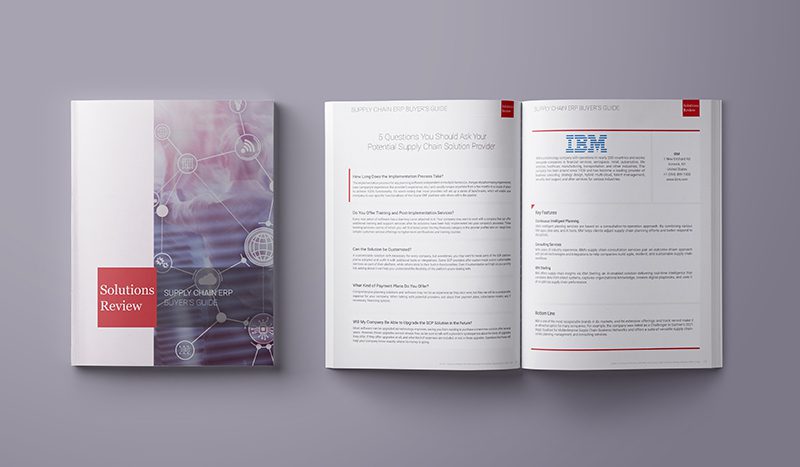 Supply chains are one of the fundamental backbones supporting global commerce. Managing a supply chain means managing all activities, technologies, data, resources, and people involved in a company's sales, procurement, sourcing, logistics, production, and customer service efforts. While various technologies can help supply chain managers maintain their network, professionals owe it to themselves to work with supply chain planning (SCP) solutions or ERP solutions outfitted with SCP capabilities.
Never has there been a better selection of SCP solutions than right now. Large enterprise providers and new emerging providers alike are leveraging cloud efficiencies and technologies to offer comprehensive SCP solutions to small and medium businesses.
The Editors of Solutions Review created this complimentary analysis of Top SCP solution providers featuring:
22 Profiles of the Top Solutions Providers
The Top 10 Questions to Ask Potential Vendors (and yourself)
A Category Overview and "Bottom Line" analysis
Information for this report was gathered via a meta-analysis of available online materials and reports, conversations with vendor representatives, and examinations of product demonstrations and free trials. Solutions Review does not endorse any vendor, product, or service depicted in this publication and does not advise technology users to base their vendor selection entirely on this research.
Supply Chain Planning Buyer's Guide
Fill out the following to download this Buyer's Guide from Solutions Review: