A Comprehensive Guide for Successful NetSuite Implementation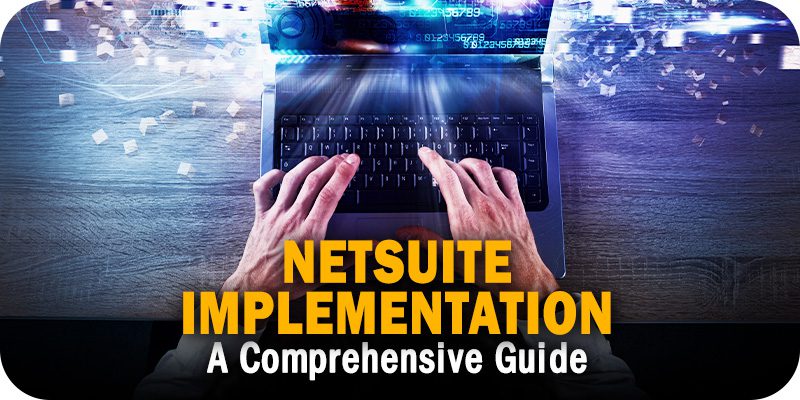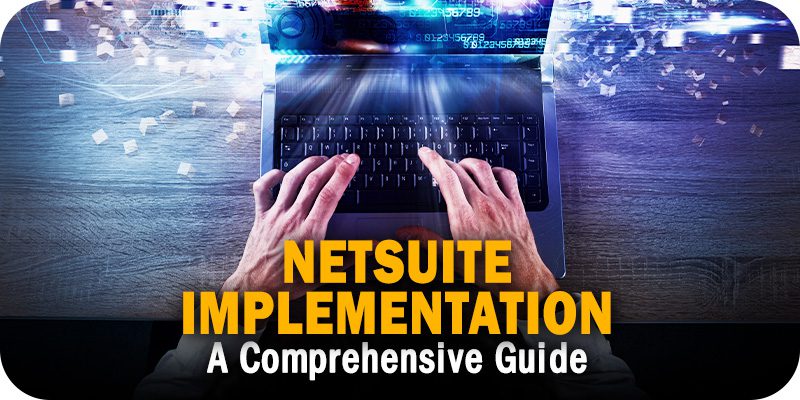 As part of Solutions Review's Contributed Content Series—a collection of articles written by industry thought leaders in maturing software categories—Matt Posey, the VP of Sales and Solutions at ScaleNorth, outlines an in-depth guide to ensuring a NetSuite implementation goes as smoothly as possible. 
Enterprise resource planning (ERP) implementation is a significant undertaking for most organizations. Whether your company is replacing its aging legacy system, needing a cloud-based ERP with extended functionalities, or investing in its very first enterprise platform, there are specific steps you can take to ensure a smooth, successful transition.  
NetSuite is one of the leading cloud ERP solutions and is currently used by more than 36,000 companies worldwide. Therefore, when evaluating solutions, it is no surprise that NetSuite typically makes the short list. To get the most out of this solution, finding a partner who has been part of NetSuite implementations across various industries is imperative. These learnings—including what to do and what not to do—can help your organization succeed.  
"There is rarely a 'perfect' ERP implementation, but careful planning and understanding the steps of an implementation increase the chances of a successful implementation that fits your budget and timeline," Oracle NetSuite Product Marketing Specialist Joseph Clancey writes in ERP Implementation Checklist: Methodology & Steps. "Implementing an ERP solution consists of stakeholders working together toward a common goal of business success, working with vendors through each phase of implementation with tasks and checklists to complete." 
In this article, we'll share some insider secrets learned through successful implementations and show you what you can do to ensure your NetSuite implementation meets or exceeds your company's expectations.  
Start from Square One
When kicking off a new ERP implementation project, be honest about your internal team's abilities and availability. With this, it is vital to spell out your requirements, objectives, and expectations for the project. Be honest about what criteria you may want to use to work through the vendors you will speak with. Once you've nailed down these details, you can share them with your implementation partner, software vendor, and other project stakeholders. This will ensure everyone is on the same page and channel their energy toward your organization's needs.  
Next, start evaluating vendors and their software solutions based on your vendor criteria. If you haven't gone through the process for a project like this before, it's okay not to have a fully fleshed-out list of things to ask about. In other words, being "conceptual" with your vendor identification is okay.  
The key here is to focus both on the vendor's technical know-how and its culture. How will their team members interact with your team and culture? This is an especially critical step for teams that haven't been involved with large-scale implementations in the past, and it's your opportunity to ensure stakeholders are comfortable with the potential vendor's approach and methodology. For example, some methods may be too "light" for your team, or you may need additional vendor involvement to help guide you through decisions and project tasks.  
Five Key ERP Implementation Success Strategies  
Once you've found the correct fit for your requirements and objectives—and a vendor that best aligns with your team and culture—you'll want to take the necessary steps to make your ERP implementation project as successful as possible. Here are five steps that you shouldn't skip over during this process:  
1) Get your internal team in order.
Projects starting with a client-side project manager in place from the beginning stand a much higher rate of coming in at or under budget than those lacking this internal "champion." Elect someone from your team who will remain organized and can help "herd the cats" throughout the project's life. They don't necessarily have to be an expert project manager, but they must be able to provide oversight and keep a watchful eye on behalf of your organization.
Other internal team members should include an executive sponsor. This person may not be involved in the daily work of the project but should regularly be updated on the project status, needs, and decisions being made. An executive sponsor who is kept "in the know" can help your company work through challenges—versus one who has been out of the loop and needs to be quickly caught up on the project's status.  
Lastly, ensure you're getting input from your departments' stakeholders. Technology projects involve business users less than they should, and vice versa, business user-driven projects tend to involve IT users less. Ideally, an ample number of users across departments and functions should provide input and feedback from day one and through your NetSuite go-live date.  
2) Invest in validating requirements and objectives and be honest with your team on tackling the impact of change.
Many teams assume that since they have already defined requirements and objectives, they can "copy and paste" information into their project requirements and achieve successful outcomes. Unfortunately, this approach rarely works on large-scale ERP implementation projects. To avoid this problem, cover the needs and objectives with your larger user groups/departments and your vendor. At this point, the software vendor may uncover topics and items critical to your success—things your team may not have considered during the initial starting point (or that do not exist in your current system). 
The requirement gathering and validation phase alone can be as much as 25 to 30 percent of your project's effort. You're building the foundation for the implementation project on these requirements and objectives, so be as honest and thorough as possible. This will improve your NetSuite configuration accuracy and reduce the risks of having to redo configuration settings later. It will also allow you to identify any gaps you may want to consider modifying NetSuite to solve.    
3) Don't over-customize your ERP right out of the gate.
Avoid overindulging in modifying NetSuite during the first phase of your implementation. Scripting and automating functions may seem like a great idea, but ultimately, once your team members have used NetSuite for a few months after the initial go-live, their knowledge of its functionality increases. In many cases, companies find that the ERP's native functionality delivers more than they may have assumed during the initial implementation phase.  
The added time and costs spent making modifications can be avoided by simply exploring and using NetSuite's native capabilities. In addition, be open and honest about the impact of changes on your business and your team. Be fair with your overall user group, and don't expect it to simply take an overnight go-live baton handoff and be successful. There will be areas where you may have to make the "best available" choice.   
4) Don't wait to plan your data activities.
Resist the urge to migrate all data to your new system as a "safety blanket." Some archival approaches for data will allow you to still access data that was not brought over. Instead, invest in cleaning your data. For example, "garbage in, garbage out" is a good thing to remember as you move data to your new, pristine system.  
Work with your implementation partner on mapping the data. This step is crucial as you want to ensure things are mapped correctly. Once this has been done, test the data mapping before you hit the "go" button to bring all information into your new ERP. Finally, do the data migration in the NetSuite implementation process as early as possible. If it's not prepared correctly and budgeted for, this critical step can introduce a lot of cycles and overruns of the project timeline and budget. 
5) Resist the urge to take shortcuts.
Certain phases of the implementation project will take longer than others. This is just the reality. If you're hearing the siren's call and assuming you can just "play catchup" on some essential items later in the implementation lifecycle, you may be disappointed.  
Training is another area where you shouldn't take shortcuts. Your users will be utilizing the new system daily and need to be brought up to speed on how to use it to make their jobs easier, faster, and better. Also, don't forget that early users who worked with NetSuite during implementation are just a small representative sample of your overall user group. There could also be users who will never see the system before training, so don't shortchange them by trying to cut corners.    
Finally, don't skimp on dashboards, roles, or business intelligence/reporting during your NetSuite implementation. These core NetSuite functionalities will give your managers and associates fast access to the information they need for sound decision-making. And remember to test, test, and then test again, knowing that some users won't have the chance to use NetSuite until post-go-live. Resist the urge to shortchange their ability to learn to interact with the system.  
---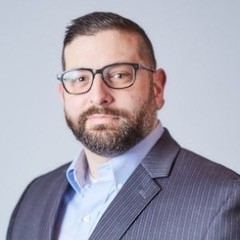 Latest posts by Matt Posey
(see all)