What to Expect from the Solutions Spotlight with Deltek on May 11, 2023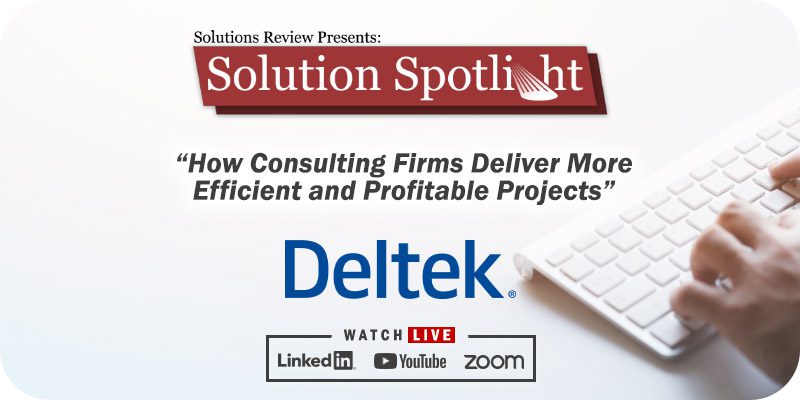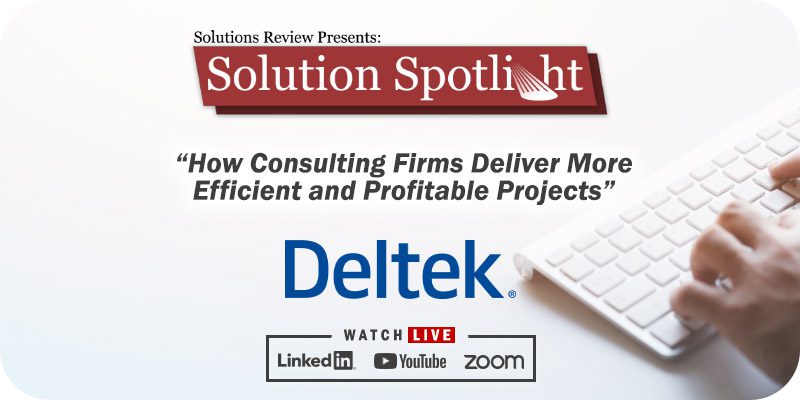 What is a Solutions Spotlight?
Solutions Review's Solution Spotlights are exclusive, expert webinar events for industry professionals across the enterprise technology and MarTech fields. Since its first virtual event in June 2020, Solutions Review has expanded its multimedia capabilities in response to the overwhelming demand for these events. Solutions Review's current menu of online offerings includes the Demo Day, Solution Spotlight, Expert Webinars, and panel discussions. And the best part about the "Spotlight" series? They are free to attend!
Why You Should Attend
Solutions Review is one of the largest communities of IT executives, directors, and decision-makers across enterprise technology marketplaces. Every year over 10 million people come to Solutions Review's collection of sites for the latest news, best practices, and insights into solving some of their most complex problems.
With the next Solutions Spotlight event, the team at Solutions Review has partnered with Deltek, a leading provider of small business and enterprise software for project-based businesses, to provide viewers with an Expert Webinar featuring an inside look at the Deltek Vantagepoint solution. Alongside a live product demo—which will showcase how Deltek Vantagepoint's project command center can help consulting firms deliver more efficient and profitable projects—the Expert Webinar event will feature a Q&A with Deltek's Manager of Solutions Engineering.
Speakers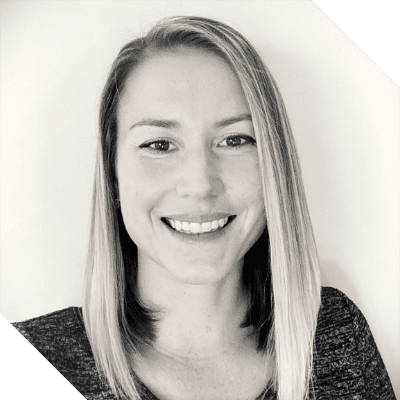 Sarah Dickinson is the Manager of Solutions Engineering at Deltek. In her role, she has helped hundreds of clients identify inefficiencies, streamline processes, and gain alignment on best practices every year. She has over a decade of experience working with project-based businesses and leverages industry experience and technical product knowledge to define the optimal solution for your firm based on your specific needs.
About Deltek
Deltek is the leading global provider of software and solutions for project-based businesses. The company's mission is to help customers connect and automate the project lifecycles that fuel their business. To do this, Deltek offers a suite of solutions for Enterprise Resource Planning (ERP), Professional Services Automation (PSA), Manufacturing, Business Development, Human Capital Management (HCM), Business Services, Information Management, Field Applications, Project Portfolio Management, and more. The company's industry-focused expertise aims to help organizations achieve performance that maximizes productivity and revenue.
FAQ
What: Deltek Expert Webinar: A Solution Spotlight Event
When: Thursday, May 11, 2023, at 12:00 PM Eastern Time
Where: Zoom meeting (see registration page for more detail)
---
Latest posts by William Jepma
(see all)