55 WorkTech Predictions from Industry Experts for 2023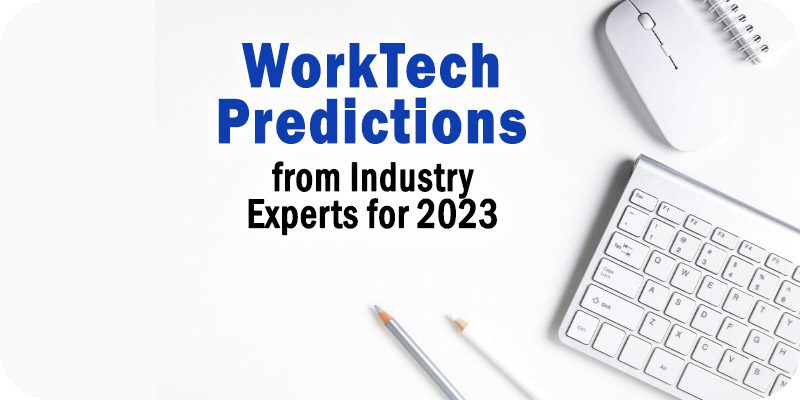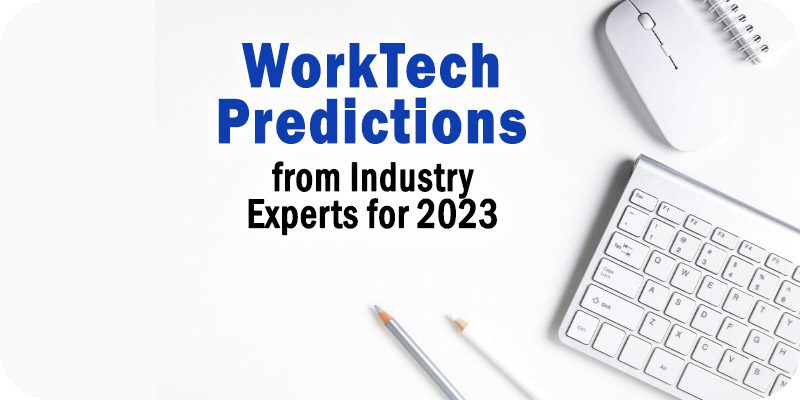 The Solutions Review editors have compiled a list of predictions for 2023 from some of the most experienced professionals across the Enterprise Resource Planning (ERP), Business Process Management (BPM), and Marketing Technology marketplaces.
As part of the Fourth Annual Solutions Review #WorkTechInsightJam, we called for the industry's best and brightest to share their ERP, BPM, CRM, and Marketing Automation predictions for 2023 and beyond. The experts featured represent some of the top WorkTech solution providers with experience in these marketplaces, and each projection has been vetted for relevance and ability to add business value.
WorkTech Predictions for 2023 and Beyond
---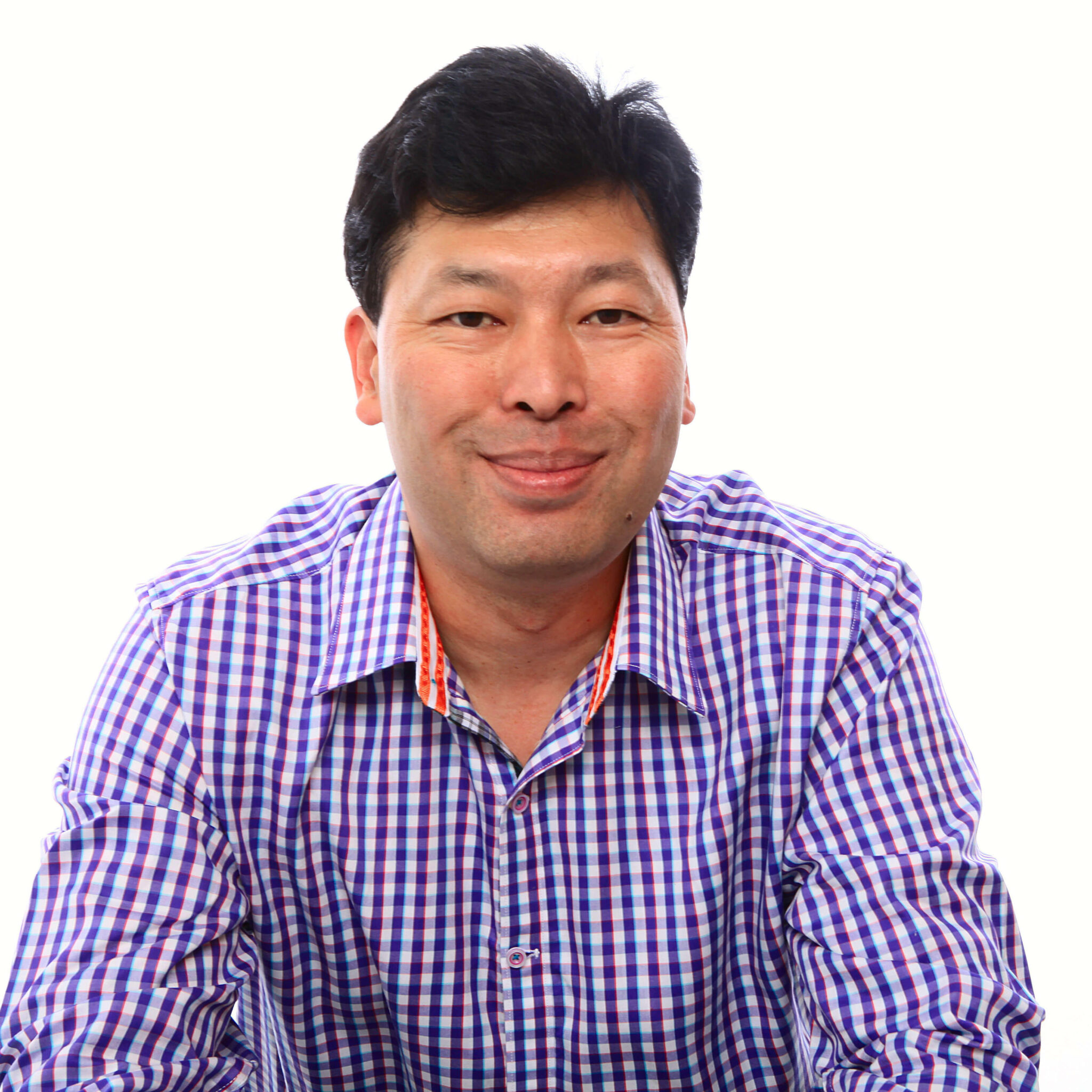 "Technology that elevates the human experience will become the next big thing in 2023. We're going to see a new crop of companies, like Stability AI, create AI tools that complement and extend the abilities of human workers. Also, any and all technology that supports wellness and mental health will be in high demand as voluntary or mandated remote work resulting in isolation, and the stress it puts on our everyday lives, increases."
"In 2023, AI-driven tools will augment human efforts in virtually every function. Workers from marketing to sales to support to finance will have AI tools capable of completing half or more of their daily tasks, and the human role will be to build on, enhance, polish, or focus AI output to complete their duties. The routine minutiae will be stripped out of the workday, allowing people to spend their time applying judgment and insight. In that sense, AI should stand for Augmented Intelligence, where its best use is in automating tasks with assumptions being made through pattern analysis, but ultimately vetted by human intuition and guidance."
---
"Establishing new metrics for success will help companies survive and thrive in 2023. Focus time and collaboration time will emerge as the new foundational measures of productive work for knowledge workers—replacing total hours worked, pure outcomes measures, and 'presence' in offices—and will be the primary metrics contributing to outcomes-based performance goals."
---
Marketing & product teams converge
"The traditional model of marketing owning the top of the funnel and product owning the rest will continue to break as customers demand seamless experiences. As more experiences become digital, leading organizations will find that merging the marketing and product team leads to increased customer satisfaction. The customer lifecycle will include all customer touchpoints from the first introduction to the brand through brand loyalty. Organizations that continue to treat marketing and product as distinct teams will lose ground to those that combine them. The combined team may take the name of 'customer experience' or 'customer growth.'"
---
Machine Learning will empower employees to lean further into decision-making roles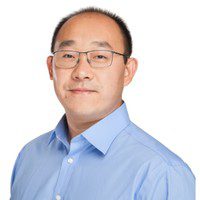 "With the new age of work upon us, lingering fears around emerging technologies like artificial intelligence and machine learning will show signs of slowing. Over the last few years, organizations and technologists have placed a concerted effort on educating the majority on how technology interacts with us in the workplace—the reality being its ability to support decision-making roles. We can expect machine learning to increasingly allow employers to identify areas that can be fully augmented, like transcription, to increase efficiency across organizations. This will be viewed as a positive step forward as we widely embrace machine learning's ability to minimize busy work rather than fear it will take over, opening the door to furthering employee involvement in more impactful business decisions."
---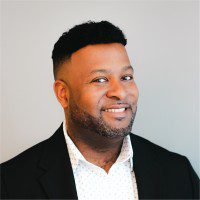 "Companies that have operated exclusively in one country may find themselves looking outside their domestic market for the first time in 2023—not to access new customer markets, but to connect with global talent. However, just as organizations entering new customer markets benefit from the most efficient sales technology, companies looking to expand to new global talent markets should look to equip worktech solutions that help efficiently guide the expansion process.
"From an HR perspective, the most essential and prevalent tool we'll see these companies implementing is an employer-of-record (EOR) platform to serve as an 'in-country expert' as they scale their business globally. The country-by-country HR analytics will equip organizations with the insights and background they need to make educated decisions on where to source new talent next year.
"We expect to see organizations prioritizing investing in worktech to assist with all aspects of HR next year. Rapidly evolving technology allows companies to scale their operations without sacrificing organizational agility, including eliminating manual processes in favor of automation and a greater emphasis on data-driven decisions, including people analytics."
---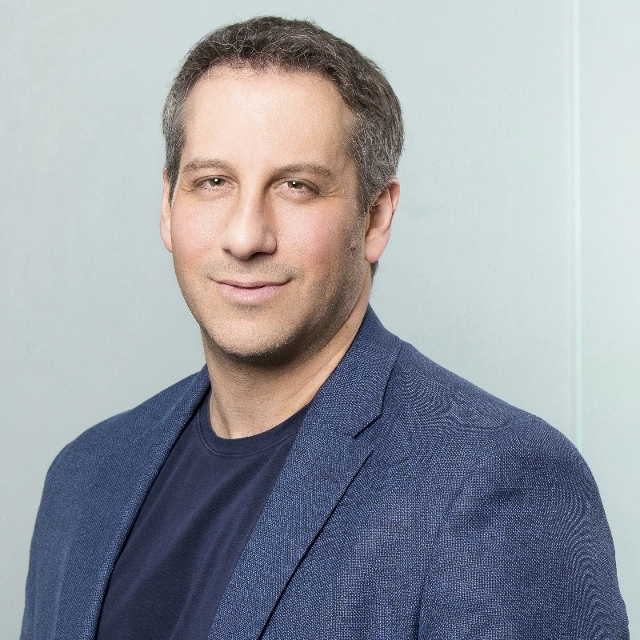 "While arguably still in its infancy, using artificial intelligence (AI) and machine learning (ML) to realize intelligent automation will see a wider application in the year ahead. A growing number of companies are indicating their desire to automate more complex, end-to-end business processes that are decision-based rather than just the rule-based tasks that RPA tackles. With next-generation intelligent automation platforms providing built-in AI and machine learning capabilities to automate more complete business processes, 2023 will be the year that catapults automation into its next evolution: intelligent automation."
---
Microsoft Power Automate will become the undisputed leader in RPA and intelligent automation.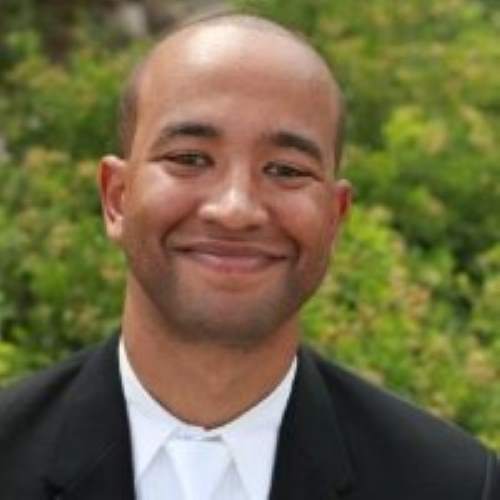 "According to Gartner's Magic Quadrant for Robotic Process Automation (RPA) for 2022, Microsoft Power Automate already holds a top spot in the coveted leader category. Due to Power Automate's competitive pricing structure, its ease of use, and its ability to seamlessly slide into any tech stack already using Microsoft products, expect it to become the runaway leader in 2023."
There will be more RPA migrations.
"Organizations are eager to move away from expensive, complex, and legacy RPA technologies. Expect a lot more RPA migrations to powerful, next-generation automation platforms like Microsoft Power Automate that reduce costs and enable citizen development."
The use of digital twins will creep into automation.
"Digital twins have been in use in manufacturing and engineering for decades. Their value can also be leveraged to improve monitoring, governance, and quality in automation. Expect to start seeing digital twins for automated processes in 2023."
---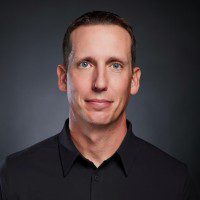 CIOs turn to the cloud as they face disruptions in their ERP modernization efforts.
"While CIOs will continue their ERP modernization efforts in 2023, an economic slowdown will force them to reprioritize. With more constrained budgets, CIOs will either need to modernize projects now or pause and make do with what they have. Either way, CIOs will need a nimble modernization strategy if they want to be successful with either integrating and supporting new ERP systems or bridging the gap between old on-premises ERP systems."
---
2023 will see more organizations relying on existing processes as opposed to architecting new ones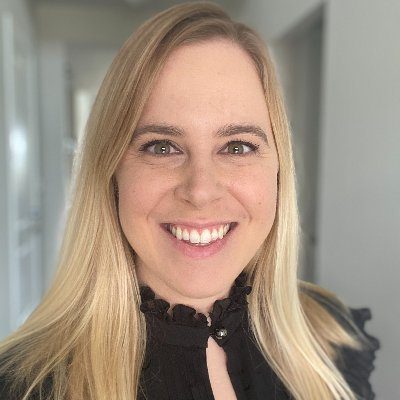 "Process automation will focus on optimizing existing processes rather than designing or architecting new ones. Companies should focus on auditing processes, services, and data to run faster and leaner. Transitioning to reusable components and connectors/plugin architectures allows for fast implementations and integrations. One size doesn't fit all. Any out-of-the-box solutions need to be flexible with availability- for example, APIs, SDKs, and other programmatic implementations." 
To be successful in 2023, companies need to get ahead of developer pain points.
"The three biggest pain points facing developers in the new year are likely to be tighter budgets, fewer developers (or hiring freezes), and high potential to accrue tech debt. To get around these potential obstacles, development teams need to invest in reuse, automation, and knowledge sharing that allow for scaling up or down in terms of budget, teams, and tech debt. On top of this, organizations need to consider rotations for regular tasks like on-call or support. This allows developers to learn and explore new areas and skills but also keeps the knowledge shared—good for onboarding and offboarding. Nothing is worse than a teammate who leaves and takes all the expected knowledge with them. 
"In addition, organizations should be transparent about the year ahead upfront. Being coy about a hiring freeze when developers already feel stretched will do no favors. Similarly, if there is no budget for a replatform or new tooling, make that appear within the organization, so there is no false hope."
---
In 2023, organizations will lean heavily on process orchestration tools to meet full automation potential.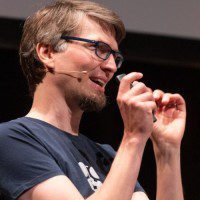 "Business processes will continue to grow more complex at the same time that the number of endpoints involved increases. Legacy systems, microservices, manual tasks, RPA bots, AI/ML tools, and IoT devices that already adequately automate individual tasks in a process must be reconciled. To guarantee that these various tasks run smoothly within a process and can carry out appropriate analyzes and optimizations, process orchestration tools will be critical. This is because they coordinate the end-to-end process and integrate various endpoints. If companies don't manage to orchestrate their processes end-to-end, they only automate and optimize locally and don't exploit the full potential that automation offers.
"In addition, process orchestration supports companies in gradually migrating from legacy systems to modern, microservice-based architectures. A good orchestration tool is software and device agnostic, works within an organization's existing tech stack, and allows individual tasks to be gradually automated outside of a legacy system. Another trend is the increased use of "low-code" in process orchestration. Low-code tools are typically applied to automate simple processes. A smarter way of doing low-code is to use flexible and extensible tools, often domain-specific, which allows applying low-code to more complex scenarios in process orchestration, counteracting the lack of skilled software developers for core and mission-critical processes."
---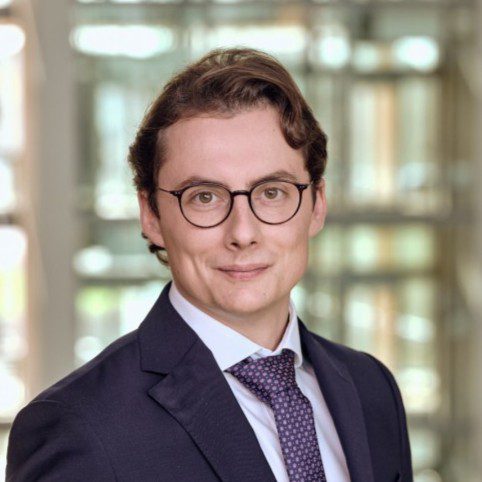 "The gap between big corporations and SMEs will be significantly narrowed thanks to greater and more affordable access to open-source tailored solutions. One example of this is RPA. To date, many SMEs are left out of the RPA market due to the high cost of proprietary software, which hinders their operational efficiency and scale. I see this changing in 2023 with the rise of more and more companies using open-source technologies to drastically lower the cost and maintenance of RPA robots. The same is true for AI and IoT technologies."
---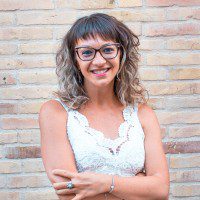 "After a challenging 2022 for sourcing and retaining talent, in 2023, more companies will start to adopt a people's approach to growth. This will translate into leaders realizing that citizen developer tools no longer fit the economic landscape in which people demand to do valuable work and to play to their strengths and interests. With this, the requirement for non-IT staff to learn and use low/ no-code tools will slowly become dated. As a response, organizations will start to outsource related activities more and more. This will enable open-source solutions to reach the next level of maturity in their market adoption."
---
Making B2B Ecosystems Stronger Without Adding Cost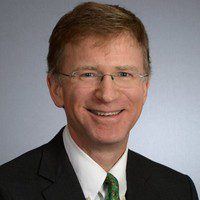 "Companies who do not digitally transform B2B collaborative systems by enabling automation and advanced data analysis to make their organization more accessible to potential partners will be pushed out of supply chain networks and will not survive. As we face the possibility of a recessive economy, businesses need to provide added value through B2B partnerships and flexible sourcing models to maintain revenue and optimize supply chain agility. Companies need to do this without taking on significant fixed costs—they must do more with their IT infrastructure and without taking on additional employees due to a recessive economic outlook. So, companies need to outsource their technology solution development and implementation, but they also need to retain control of their data. This significantly reduces transformation costs and provides continuous operational data streams for analysis."
---
The Recessive Economy will Drive More Spending on Automation-enabling Technology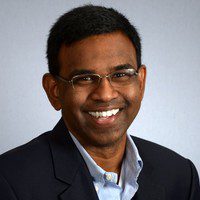 "There are two main challenges facing supply chain-oriented companies today: establishing agility and managing profitable growth through operational excellence amidst a recessive economy. We're entering what is likely to be a very fearful environment of uncertainty and cost reduction due to stagflation fears. These fears will scare companies away from large investments that do not have a demonstrable track record of securing ROI. However, companies very much recognize the ROI provided by integration- and automation-enabling investments and digitizing processes—50% of organizations that invested in integration technology saw a $1M increase in revenue in 2021.
"Labor shortages, the great resignation, corporate downsizing, and decreasing consumer demand all point to automation-enabling digitization. Companies that succeed in digitizing processes and deploying automation will find they can provide added value and increase productivity despite leveraging fewer resources. Those organizations that fail to digitize processes by the end of 2023 will find that they cannot keep up with, or recruit the same level of talent as, competitors who do."
---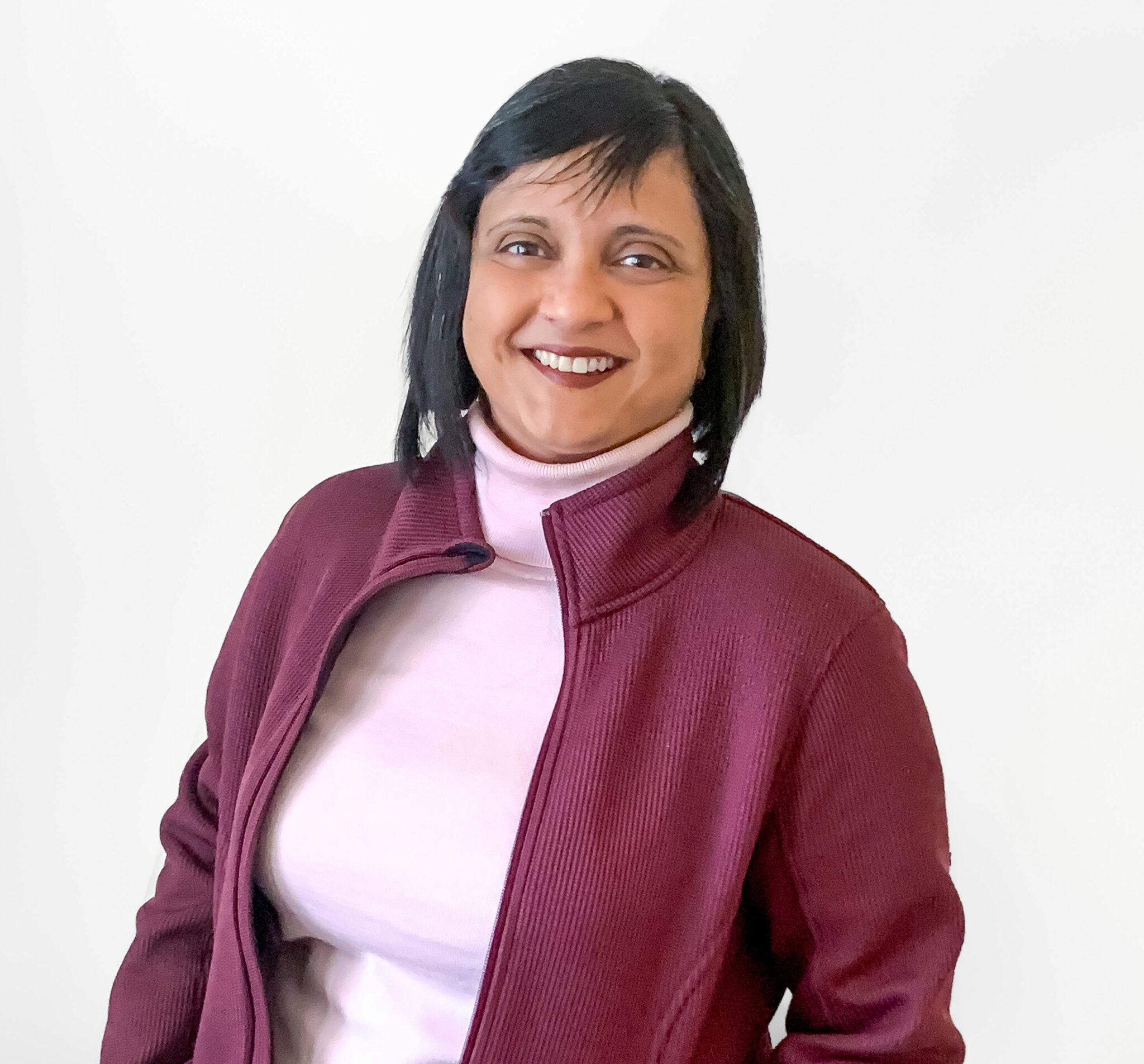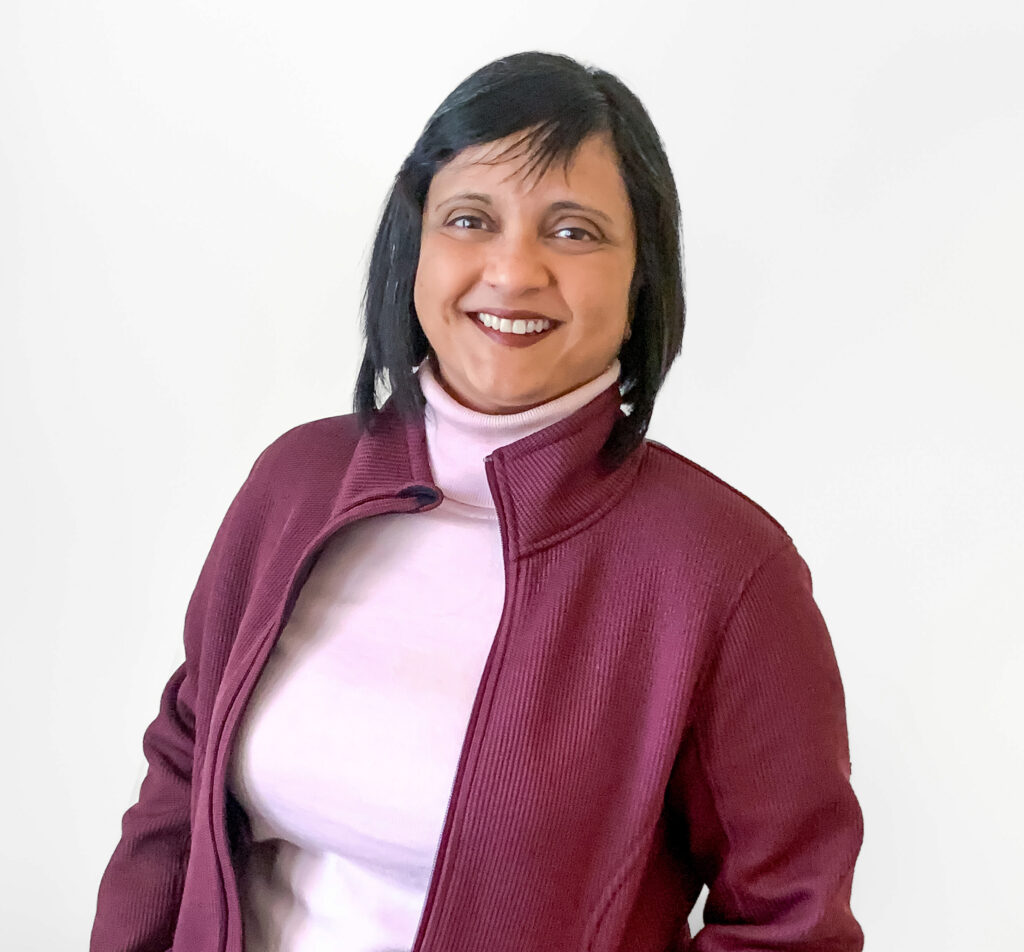 "For B2B revenue teams, the ability to quickly and accurately target customers that are most prepared to buy is more crucial than ever. As budgets tighten, efficiency is the name of the game in 2023—and businesses can't afford to spin their wheels on the wrong opportunities. For these teams, adopting and utilizing machine-learning-powered automation will be a must in the new year. Machine learning has crossed the chasm from an interesting emerging technology to an essential game changer in targeting the right buyer with the right message at the right time with absolute precision.
"Insights gleaned from machine learning, done with the right tools, can automatically vet target accounts and recognize those that are showing buying behavior from those who aren't, helping revenue teams know where to spend their time and resources. Potential customers kicking off projects such as customer experience modernization, digital transformations, and cloud migrations, or those that have added a new leader in a key position tend to show more readiness to pull the trigger on the right B2B technology. Businesses feeling the pain points of legacy technology stacks that could be cleanly swapped for modern solutions are also high-value targets that ML-led automation can help identify.
"Smart applications of machine learning can also more accurately gauge a target customer's true potential value via indicators such as team size, goals or priorities, and buyer personas with expansion in their sights. In 2023, a deeper connection between ML insights, automation, and revenue teams will enable B2B organizations to (confidently and efficiently) concentrate their resources on the best possible targets."
"More businesses will embrace citizen development. Remote work and digital transformation have paved the way for this change. By empowering citizen developers to create apps that automate workflows and remove many of the daily frustrations employees experience, companies will increase their efficiency."
---
An emergence of low-code CX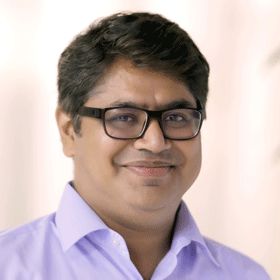 "The past few years have highlighted the need for enterprises to pivot to meet the ever-shifting landscape of customer needs efficiently. Next year, we'll see an increase in user-friendly, low-code processes and systems to create a seamless customer experience across many touchpoints and systems. Vendors will embrace Industry-standard APIs to allow enterprises to integrate their CX ecosystem connecting internal and external systems painlessly."
Embracing central intelligence to orchestrate CX
"Businesses increasingly recognize that their long-term success is related to creating profitable customer relationships. To achieve this, companies need to be able to access data to understand customers deeper and predict future behavior. In 2023, businesses will increase their investments in a central intelligence system to power data-driven digital experiences. Early adopters will successfully optimize CLTV across workflows spanning CX functions like sales, marketing, product management, and customer care."
---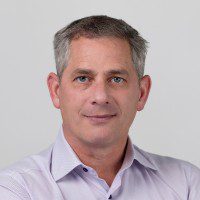 "Signs are pointing to tough economic times ahead. Companies are tightening budgets, cutting costs, and steering toward efficiency, which will continue into 2023. It's safe to assume customers are going to be doing more with less—less headcount, fewer resources, and scaled-back budgets—and what this means is even less time for salespeople. Customers were already exhausted by the buying process. In fact, Gartner found that 43% of B2B buyers desire a rep-free experience—this jumps to 54% for millennial buyers. Now, those already strapped customers are burdened with even more responsibility.
"Success in the next year will come down to making the sales process as easy and painless as possible. I expect to see an increased focus on ensuring sales teams are equipped, trained, and coached to bring personalized value to every engagement. Sales teams will need to proactively address objections from the CFO, who will be increasingly part of the 2023 buying committee. Embracing the tools and resources needed to do so will better position sales teams to better win customer trust and be more successful."
---
Marketing automation is the future of hiring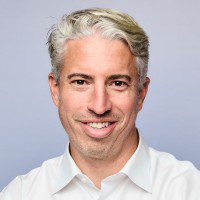 "With one in three workers planning to look for a new job in 2023, organizations will need a new approach for both their retention and recruitment strategies. To keep up with ever-changing workforce and business demands and the ebbs and flows in the labor market, talent teams need the right technology to withstand the pace of accelerated (and expected) change. Marketing automation software has proven its value in other industries and is now poised to take talent teams to new heights. It will easily become the technology that talent teams rely on to reach the right people, with the right content, at the right time. It's all about maximizing talent engagement and communicating with candidates the way they want to be. Additionally, the automation aspects help recruiters by enhancing their productivity and reducing the effort required for high-quality candidate interactions.
"No matter how advanced hiring teams are at recruitment marketing, many CRMs only provide—at best—generic, dead-end campaigns and limited personalization. The right marketing automation software, in combination with a next-gen CRM, will help teams to optimize their strategy and recruit like marketers. Doing so will empower them to automate content and communication based on individual talent behavior and effectively hire at scale."
---
Workplace tools will need to evolve to serve the next generation of workers.
"The next generation of workers has entered the workplace, and in 2023, we'll see companies evolve their internal processes and reevaluate their workplace tools as this group's presence continues to grow. As digital natives, younger workers won't settle for workplace tools with poor user experience or usability—their priority is simple and fast. Their need for speed also extends into communication, and they look for instant communication with team members. This means they prefer chat to email and brief messages versus paragraphs. The teams that explore new tools and prioritize this way of working will be those that will be best at retaining younger workers."
---
WorkTech will move away from app switching.
"New digital workplace technology can effectively combine project management, data-driven features, content management, chat, and discussions in one tool, without wasting time switching between multiple apps. Rather than app switching, I've found that the best way to keep hybrid teams connected and maintain high productivity is to transform your digital workplace with one software platform that can connect all workers.
"Newer software platforms combine the functionality of multiple tools like Slack, Tableau, and Reveal so that teams no longer have to switch from app to app to figure out where conversations happen, where content lives, what team members are working on, where data is stored and how to analyze it for better decision making. For those who adopt these next-gen tools, the digital workplace will become an essential online hub, replacing the physical office with effective team collaboration."
---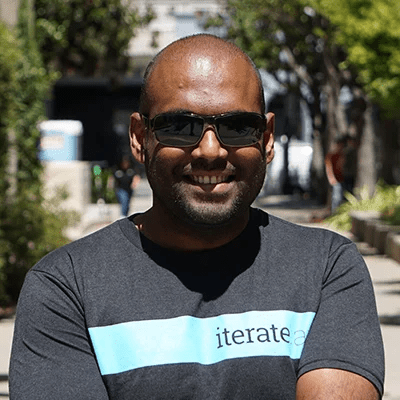 "Enterprises must increasingly embrace the developer experiences that the low-code movement offers their workers. Yes, low-code is valuable for accelerating application development. But its advantages for the all-important internal developer experience are just as critical to understand. Developers working with traditional development environments face increasingly-tedious challenges in building out application environments and hard coding complex applications manually. That cumbersome developer experience is in stark contrast to the one offered by low-code environments, where developers can rapidly piece together complete applications by assembling pre-coded modules within an easier-to-wield, drag-and-drop UI."
"Low-code technology automates away many of the block-and-tackle (and, let's face it, boring) development toils. This frees them up to focus on the work they're most interested in and complete it far more productively. With low-code also accelerating the pace of application development and delivery by 10x or more, developers can rapidly react to shifting needs, experiment with new features, and get iterative application improvements to market. Lastly, low-code abstract code modules also allow developers to play with advanced and emerging technologies they would otherwise be unable to access—from AI/ML to IoT sensors to deep data integrations and APIs. This differentiated developer experience will also offer a stark advantage to recruiting and retaining developer talent in 2023."
---
"The past few years have shown we must be prepared for uncertainty and even embrace it. While uncertainty may feel uncomfortable, it can also serve as an inflection point for re-evaluating your customer experience and engagement program and metrics. Brands should thoughtfully look at how they deliver value for their customers to help them future-proof and drive toward success. Look to platforms built on AI and automation frameworks, like those we deploy here at Khoros, that easily allow customers to develop and accelerate engagement strategies that can scale up or down based on their unique needs and changing business landscape."
---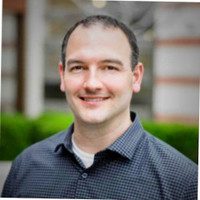 "Customers expect "always-on" availability from brands. Brands that can meet their customers' expectations increase the chance to nurture existing customer relationships while fostering new ones, meaning that brands must continue to embrace community-building in 2023.
"In the next year, brands will put more focus into growing their online communities to meet and exceed customer experience goals while extending their reach across a wider audience. In addition, brands should utilize feedback delivered in their community spaces to create meaningful improvements in their business and identify their brand champions. Brand champions are an invaluable part of any community, providing trusted and authentic content while also answering questions from other customers."
---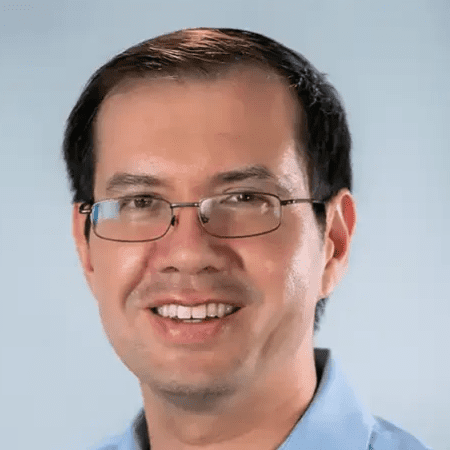 "In 2023, businesses will likely increase IT spending on technologies that address labor shortages, such as automation, low-code, and related technologies. Automation promises a more fundamental shift in how workers produce value and, beyond the direct benefits to the business in terms of quality and quantity of output, tends to increase job satisfaction by eliminating or reducing the repetitive, low-value aspects of people's jobs. Under budgetary pressure, business leaders will likely look towards low-code/no-code tools to enable automation. At the same time, IT leaders will prioritize tools that provide a seamless experience to employees in a hybrid environment, allowing for ready access to information and systems "in-stream" without the need to switch out to a separate application."
"The latest innovations in AI will be used to synthesize new content from existing content. One example of this is ingesting documents or images and to produce a summary with key points to aid in comprehension. This is a time-saving innovation that will be the main focus of AI in the ECM space in 2023. Eventually, actionable highlights will be provided, which combine comprehension with a judgment that may consider datasets and other factors outside of the document but put in the context of the material being analyzed."
---
Teaching old dogs new tricks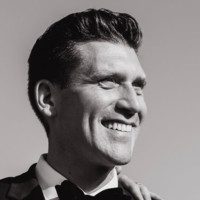 "When digitizing manufacturing, it's important to remember that the key to a successful transformation is a solid understanding and documentation of current processes. As we move into 2023 and farther along the digital transformation pipeline, we'll see manufacturers embrace new tech while still relying on the legacy expertise of the people who created the now-digitized processes. This human capital is vital for growing businesses that workshop new processes, products, and tech. Manufacturing leaders will be left stranded if they haven't empowered their previous boots-on-the-ground leaders to be SMEs of new digital processes. These are roles and functions not easily filled, and manufacturers still need their human experience and ingenuity to continuously improve and move forward."
Don't be a data hoarder
"Manufacturers know all too well how easy it is to collect massive amounts of data, especially with all the new data-driven insights available today. But why amass all this data if it's not adding value? Moving forward, manufacturers will place increased emphasis on data quality, not quantity. If they do collect large amounts of data from a variety of sources, they'll do so with robust policies around data governance, organization, and contextualization. Manufacturing leaders will prioritize 'clean' data and will incentivize based on this need. Today's advanced tech has converted many product-forward organizations into data-forward organizations. By keeping data under control, manufacturers will rise above the competition and become leaders in the market."
---
The rate of innovation around new technology will drive greater investment in infrastructure automation and the search for tools to manage the plethora of automation assets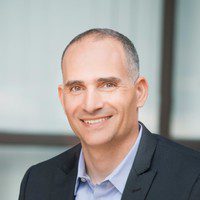 "The rate of tech innovation and evolution is significantly higher today, creating complexity across technology stacks, applications, and infrastructures. This trend means environments will consist of a greater number of technologies that need to be governed and controlled and, ultimately, require more automation. As DevOps and infrastructure teams continue to invest in toolsets geared toward supporting the development process, organizations will be challenged by fragmentation leading to less visibility and control of development and operations. To manage this in the year ahead, there will be an increased demand for infrastructure automation technology to manage the overabundance of infrastructure environments and enable accessibility and productivity across the entire organization."
The focus will shift from producers of automation assets (under IT / DevOps) to consumers (developers), so there will be a need to apply solutions like a control plane to bridge the gap between the two and seamlessly blend them with developer tools like IDPs and IDEs.
"Everything that helps bring environments to the consumers of cloud infrastructure will win the market's attention. The number of cloud consumers (i.e., developers, testers, SREs, etc.) is exponentially growing in the world while the cloud becomes more complex, and organizations are trying to be in greater control over cloud security and spending. The market is also realizing that not everyone who can code has the requisite skills to produce cloud automation because of the rising skillset bar and the targeted expertise necessary to create cloud automation assets safely. This creates an infrastructure access gap between consumers of the cloud and producers of automation assets. Solving the infrastructure gap is going to consume the time and minds of DevOps and IT teams, providing governed self-service access that is plugged into the daily life of the developer, our modern-day consumers of the cloud.
"The need to strike a balance between centralized (governed IT) and decentralized access to the cloud (potentially unchecked velocity) will be a challenge that organizations must address in 2023. With cloud adoption continuing to grow, companies will need to come to terms with control vs. velocity, finding the right balance between developers' freedom to create in the cloud and IT/DevOps organizations' need to govern access to it for cost and security reasons. To do so, cloud automation and access strategies must be properly managed and configured to support business needs while also being mindful of consumption and mounting costs."
---
Manual data entry is a modern equivalent of physical tasks in the workplace. Machine Learning is here to help.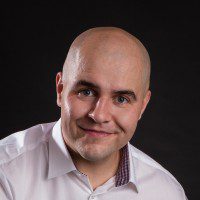 "In 2023, many companies will seek Artificial Intelligence-powered (AI) solutions that modernize their business processes and improve productivity and employee morale while growing the bottom line. I believe that, as AI applications become more widespread, the common misunderstanding that 'AI takes jobs from people' will dissipate. Over time, the understanding that technologies denoted as AI help employees focus on more strategic tasks will grow.
"I also predict a further increase of the impact of training multi-modal (such as image-text) representations, which has recently been shown to lead to state-of-the-art results in ImageNet classification, a major machine learning benchmark. Newly published research datasets of multi-modal data will enable advances in machine learning research on multi-modal representation learning."
---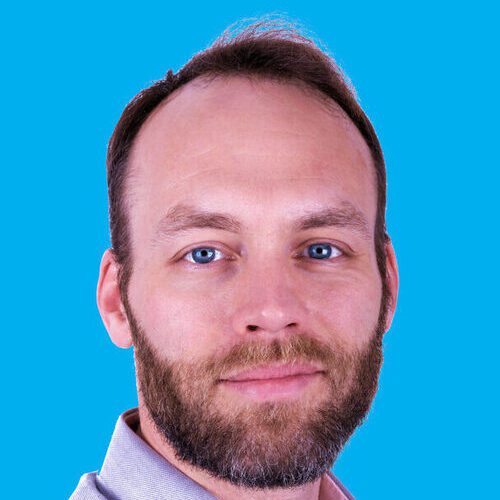 "Companies and governments worldwide are waking up to the fact that the software they use to run their enterprise operations and power the hardware and software solutions that they use and deliver to customers, represents a significant risk. The Log4j threat and Kaseya and SolarWinds supply chain attacks have made that very clear, and Gartner expects 45% of organizations worldwide to have experienced attacks on their software supply chains by 2025.
"In a move to address the growing software supply chain threat, expect organizations across the private and public sectors in 2023 to create and demand from their suppliers' software bills of materials; start to share and process those SBOMs in an automated, scalable fashion; and go beyond point-in-time software ingredient lists to understand the provenance of the software they use and supply so that they can more accurately assess and address their risk and start implementing supply chain integrity, transparency, and trust across all aspects of their offerings and operations."
---
SMBs will Ditch QuickBooks for Real-Time Financials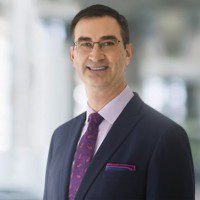 "With the economy slowing down and talks of a looming recession, many small and mid-sized businesses (SMBs) are growing concerned with the lack of visibility they have into the data that drives their business operations. In uncertain times, it's challenging to run a business profitably, especially if you can't make forecasts based on real-time financial data. Yet so many SMBs run their companies on error-prone spreadsheets or QuickBooks, tools that do not meet the rigors of the financial analysis capabilities needed to make smart, strategic decisions.
"As we enter 2023, we will see a significant increase in SMBs transitioning from spreadsheet-based models or QuickBooks to cloud-based Enterprise Resource Planning (ERP) systems. Cloud ERPs streamline all of a business's systems (such as accounting and financing) into one platform while automating data tracking and other essential accounting processes. SMBs realize that having an ERP system that can provide this kind of functionality is key to survival no matter the economic climate."
---
The cloud data platform will emerge as the backend for a new set of MarTech tools.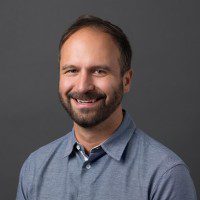 "MarTech tools will undergo massive disruption in 2023. The Cloud Data Warehouse (CDW) unlocks a new world of data—powered by enterprise data strategies that provide incredibly accurate and complete views of the customer. These new architectures also bring other key benefits across governance, data science, and more.
"The MarTech category will start to fracture across those who align with this strategy and those who continue to rely on a range of point solutions or older marketing-focused clouds. The latter will find limited success within a dwindling population of enterprises that haven't progressed against their cloud data strategies. Applications that successfully adopt this strategy will need to not just be powered by a Cloud Data Warehouse but will need to orient to it as the source of truth, with a set of integrated governance capabilities."
MarTech platforms will commoditize Reverse ETL functionality, but with limited payoff.
"While Cloud Data Platforms rely on SQL to load and query data, MarTech platforms were never designed to ingest data via SQL. This gap gave rise to Reverse ETL tools in 2022. In 2023, we'll see these MarTech tools cut out the middleman by developing native Reverse ETL functionality, rendering these emerging standalone tools redundant. However, they'll still be plagued by the same limitations those existing integrations have today."
---
Wider Adoption of ERPs in the Cloud Enterprise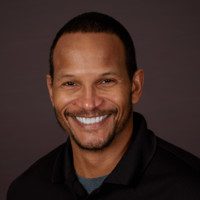 "ERP systems, such as SAP and Oracle, are common among large enterprises – particularly those in manufacturing, financial services, and retail industries. Two trends are emerging for 2023: increased use of enterprise ERP systems in medium-sized organizations and migration of more ERP systems to the cloud. Enterprises have been slow to move ERP systems to the cloud due to concerns about added cost, complexity, and risk of downtime. However, as the use of advanced clustering software and added features in cloud computing have evolved, the cloud is becoming the de facto platform for ERP applications. Cloud-based ERP systems are now making ERP systems accessible and feasible for smaller organizations in a wider range of industries."
---
AI & automation will enrich employee roles.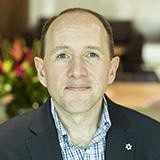 "Automation will be key to retaining current staff by eliminating drudgery, enriching people's roles, and making jobs more interesting. If we can retain employees by automating the boring parts of their work, there will be a lower need to hire new people, which has a clear financial benefit. Many IT leaders are talking about investing in artificial intelligence projects right now. However, for AI to be productive, you need good data, so I expect an increased focus on data/analytics projects to clean and measure data quality so organizations can trust their AI-driven results."
---
SMBs will need to adopt CRM or risk extinction.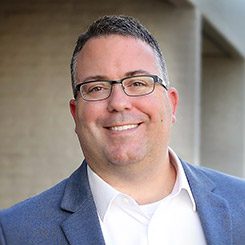 "Small businesses have been digitally transforming rapidly after pandemic shutdowns forced most businesses online. In 2023, small businesses will increasingly adopt CRM platforms as part of their digital transformations to better position themselves to ride out challenging economic conditions and gain an edge over their competitors. Current economic uncertainty means SMBs have smaller budgets and limited expertise to manage this digital transition. Not only do CRM platforms increase customer engagement by making it easy to stay in touch and continue supplying products and services, but they also make your entire business easier to manage by creating a central source of truth. SMBs hoping to survive—and even thrive—through the current uncertainty will need to adopt it."
---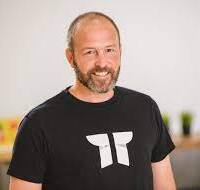 "In 2020, when the pandemic struck, businesses adopted a lot of new technology—almost entirely cloud-based—to adapt to remote and hybrid work. More recently, in 2022, the economy started showing warning signs of uncertainty and recession. As a result, many companies have begun or accelerated cutting their bloated SaaS budgets. My prediction for 2023 is that organizations will continue to cut waste and save money. But rather than focusing on the bottom-line cost, they'll care more about the ROI of each tool. This is the next phase in SaaS maturity. Bulk up, cut, and stabilize. In 2023, companies will seek equilibrium for a sustainable way forward. They will keep valuable tools without hemorrhaging costs."
---
As companies focus on scaling retention and expansion in a down economy, actively managing the customer journey will become a corporate priority.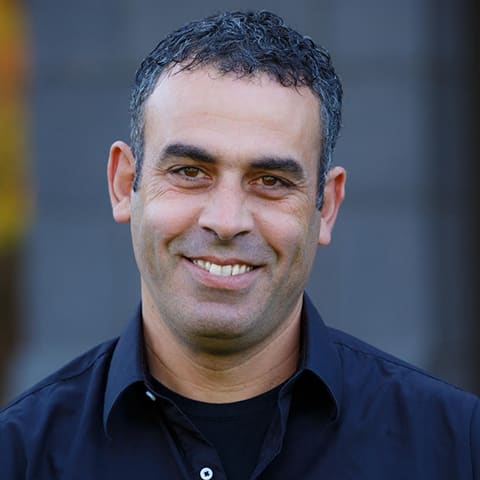 "Customer success (CS) has a natural connection to the sales team once a deal closes. However, that partnership is not the only one increasing as CS teams collaborate even more with functions across the enterprise. In 2022, 44% of CS departments reported spending a quarter of their time collaborating with marketing—a 17% increase from last year. What's more, 40% of CS teams spent a quarter of their time with products. Enterprise-wide collaboration will increase further in 2023 as businesses treat the customer journey as one of their most important products to continuously optimize and evolve, driving renewal, expansion, and more predictable scale-up growth."
Companies will ditch spreadsheets in favor of dynamic, flexible data-driven platforms that offer a shared source of truth about customer health.  
"With customer success (CS) professionals being increasingly relied upon as trusted partners by all departments, they will advocate for a single customer health score based on real-time data. CS teams will leverage technology to calculate this multidimensional score and enable teams across the enterprise to have a unified source of truth on customer KPIs to monitor business health. Instead of reacting to churn or waiting for the next QBR—which may be too late to remedy a problem—every member of an enterprise will be positioned to make proactive, data-driven decisions that improve the customer experience."
As acquisition methods become more costly and resource-intensive, cloud players will lead the charge in recognizing CS as the most powerful tech for growth in 2023. 
"Enterprises have relied on the intrinsic value of the cloud without worrying about real-time value, but that's shifting. We expect cloud players to be pacesetters in 2023 for increasing NRR and showing the rest of the industry how to properly use customer success technology that scales and grows with them. As large enterprises rethink their technology investments, cloud players must offer continuous bursts of value throughout the customer journey that help customers achieve their business outcomes."
---
Implementing AI & Data for better digital adoption products & solutions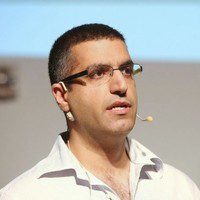 "Artificial intelligence and machine learning will grow as crucial tools of a successful digital adoption platform. They will help focus and improve the customer experience by a greater organization of the learning journey. This will be done by enabling more data-driven processes, which will highlight and predict what customers will use on the platform and what needs to be improved."
Digital Adoption as a profession
"As more companies embrace digital transformation and digital adoption platforms, an emerging career will continue to grow: the digital adoption professional. This role will embrace a clearly-defined objective: ensuring businesses and employees are fully embracing the digital tools they have before them and can use them to the best of their advantage."
---
AI and automation will continue to rise in popularity and necessity.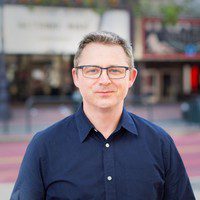 "As AI becomes cheaper and easier to build, train and maintain, there will be much more adoption of AI and breadth of AI use cases in 2023. For example, the customer experience industry is becoming AI-first as the technology extends beyond reactive service and becomes embedded across the entire customer journey, including proactive and preventative service. To prepare for this future, where the majority of frontline customer interactions are completely automated with AI, businesses will double down on AI in 2023 and start to use AI in completely new use cases.
"Specifically, we see CX leaders leveraging more and more AI to automate aspects of the entire customer journey, including in areas like prediction. We also anticipate seeing CX leaders leverage new AI use cases that have opened up from large language models, like generating text and altering speech to help their support teams."
CRM investments will increase.
"According to our research, 80% of business leaders expect to increase their customer experience budget over the next 12 months. Next year will be unique as we enter an economic downturn; a majority of business leaders see providing excellent customer service becoming even more important. The brands that invest more heavily in CRM technology to provide a seamless customer experience, particularly with omnichannel communication, will boost customer acquisition and loyalty, as well as profitability.
"In 2023, we can expect to see more businesses shifting their approach to CRM to ensure it becomes a revenue generator. Investing in "conversational CRM" – the seamless experience between all points of contact (online, in-person, and over the phone) will be a differentiator. Ultimately, customer service and maintaining customer relationships will no longer be primarily thought of as cost centers, but instead seen as essential to a business's growth and profitability."
Low-code will empower CX agents to improve customer service
"In the next few years, low-code and other automated technology will become dominant tools helping both career developers and citizen developers (non-technical users) to create and implement apps that improve their work. Low-code continues to take the burden of hand-coding, calculations, and busywork off of employees' plates, removing the tasks that create tedium and burnout and giving them more time to devote to strategic tasks and thinking. We can expect to see many more no and low-code applications available, which will open the door for many new use cases without any development work required."
---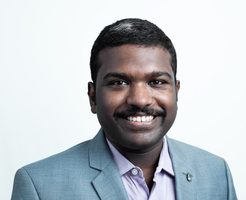 "When people think of AI, they think of robots as becoming their own sentient beings–which would never happen. AI is part of our lives already, but in the form of good recommendation engines when shopping online or providing suggestions on how to fix our grammar when writing an email. In 2023, we'll see the idea of AI focused on evolving software—things like providing a contextual understanding of written and spoken language, helping compute data faster and with better accuracy, telling the bigger picture story behind disparate data points in more useful and applicable ways, and more. AI will move the needle for enterprises, and in turn, they will improve experiences or processes, continuing what we've seen AI do for the last handful of years."
---
Companies that Build Technology for Value, Not Invention, Will Be More Competitive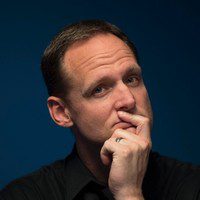 "The companies that will thrive in the next wave of the digital economy won't be the ones clamoring over the shiniest new technologies, such as AI, crypto, or Web3. New inventions capture our attention, but innovation is doing something in a new way that generates value. Using something that's been around for a while can be even more innovative than using something that has just been invented. Organizations that will thrive in 2023 won't build technology for technology's sake. They will assess their target market(s) to determine the why behind the technology, test their hypotheses in a low fidelity, lean way, and ultimately understand where the value lies."
---
Latest posts by William Jepma
(see all)