Restoring Cybersecurity Confidence Amidst a Resource Crisis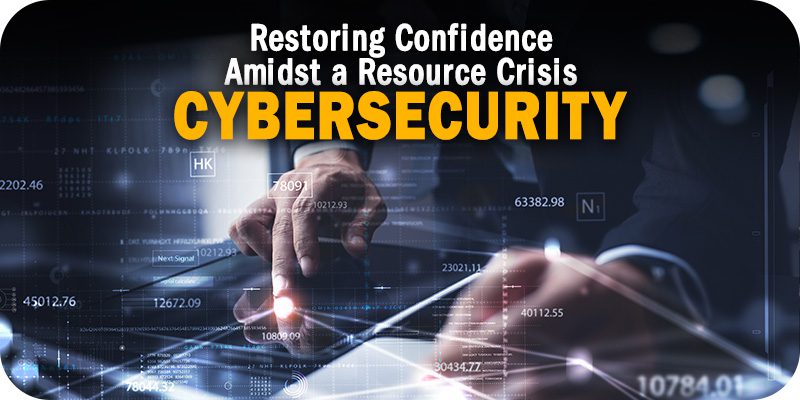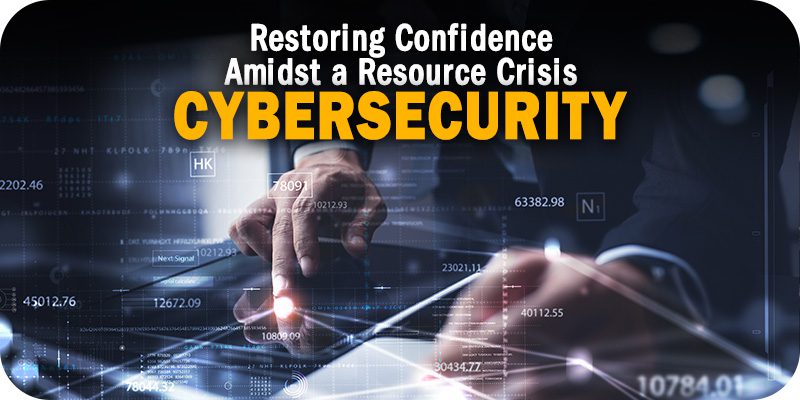 Solutions Review's Contributed Content Series is a collection of contributed articles written by thought leaders in enterprise software categories. Marie Wilcox of Panaseer hammers home the importance of restoring cybersecurity confidence, despite the talent and resource shortage.
It's no secret– there's a prolonged skills crisis unfolding as the demand for cybersecurity talent far outstrips the available supply. The situation in the US is particularly alarming, with a current ratio standing at 69 percent, indicating that less than 7 in 10 cybersecurity jobs can be filled by the existing workforce.
To compound the issue of a lack of security skills, nearly one-third of cybersecurity leaders are also deeply concerned about meager security training budgets, and over one-quarter are worried about the low-security team headcount and inadequate overall security budget. These challenges have led cybersecurity teams to believe that a substantial 40 percent budget increase is necessary to instill confidence in their ability to mitigate security risks effectively.
As the resource crisis continues, it's imperative that organizations transform their cybersecurity strategy and processes to regain confidence in their security posture, and enable them to do more with less. Streamlining operations through vendor consolidation and embracing automation are key components of this transformation.
Restoring Cybersecurity Confidence Amidst a Resource Crisis
---
Closing the Talent Shortage
Security leaders find themselves in a constant cycle of stress and burnout as they grapple with insufficient personnel, skills, and budgets to effectively manage their priorities and maintain robust cyber hygiene. As a result, we're seeing that 52 percent of security professionals would hire more security specialists if they had a budget increase.
However, there are more viable solutions to this dilemma than merely increasing headcount. The industry's high stress levels and overworked teams, with people often covering multiple positions, mean high staff turnover will continue to be a challenge for organizations. Skilled professionals face a 'whack-a-mole' challenge, where teams are perpetually solving urgent problems, leaving little time to implement deeper, systemic changes.
To address this pressing issue, organizations must prioritize process automation to manage the more laborious routine tasks and processes, alleviate the constant firefighting, and free up security teams to focus on a more strategic approach to strengthening their security posture and mitigating risk.
Automation: Enhancing Efficiency and Compliance
Organizations that have already adopted security automation report numerous benefits, such as more efficient use of resources, improved decision-making, and more accurate prioritization of tasks. Automation alleviates the pressure felt by employees, allowing them ample time to focus on critical issues and enhance overall security posture.
Moreover, automation plays a vital role in ensuring compliance with new and evolving regulations. The EU's Digital Operational Resilience Act (DORA), for instance, mandates the continuous monitoring of IT security. Automation becomes indispensable in meeting these regulatory requirements and adapting to evolving frameworks and guidance.
Furthermore, automation is essential for enhancing board oversight of security risk – a necessity under new regulations. With increased accountability for cybersecurity at the board level, security teams face growing pressure to provide accurate insights into their organization's security posture using trusted metrics and measures. Automation becomes the key to building confidence and trust in this data, driving greater efficiency, and maximizing the value of existing tools and resources.
Streamlining with Consolidation
According to a recent survey from Gartner, security leaders have become increasingly unhappy with the inefficiencies and risk that come from such a heterogenous security stack, and, consequently, are consolidating the number of security vendors that they use – 75 percent of organizations are pursuing consolidation in 2022, nearly tripling the number since 2020. Consolidation can bring its own challenges, and, in our research, nearly 4 in 5 security leaders expressed concerns that it may reduce their ability to mitigate cyber risk. This skepticism, though understandable, is unfounded. Nearly half of those who have embraced consolidation have seen an improvement in security posture.
The motivation behind consolidation is clear– an alarming 35 percent of cyber budgets are being spent on tools that do not provide measurable improvements in cybersecurity posture. By consolidating vendors and tools, businesses seek to optimize their cyber spending and achieve more with less. Consolidation streamlines security operations, unifying disparate tools and data sources. This enables security professionals to respond to threats more effectively and manage their organization's security posture more efficiently. Consolidation eliminates redundancies and ensures a more cohesive and holistic security ecosystem.
Doing More with Less: Embracing Change
Amidst the severe resource challenges in cybersecurity, a significant transformation is essential. Embracing consolidation and automation will be critical for organizations to navigate the resource crisis, restore cybersecurity confidence, and thrive in the face of evolving threats and regulations.
By prioritizing strategic changes, organizations can confidently optimize their resources, empower their cybersecurity teams, and establish a proactive security posture that mitigates risks effectively. This journey of transformation is not without its challenges, but it is a crucial step towards doing more with less in the ever-evolving world of cybersecurity.
Latest posts by Marie Wilcox
(see all)