Rapid Data Transformation Amid Economic and Global Uncertainty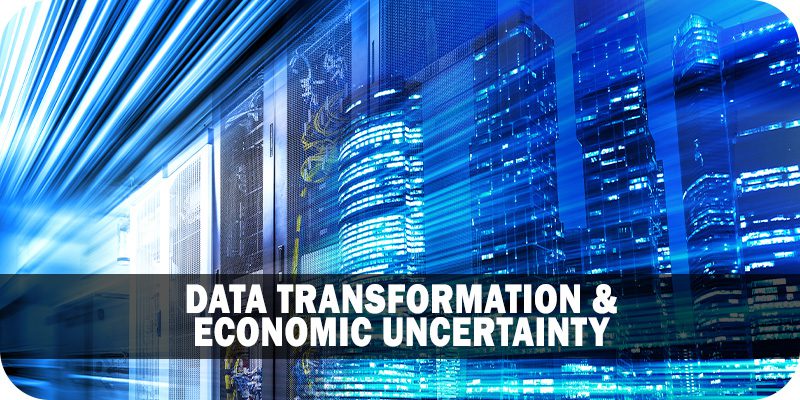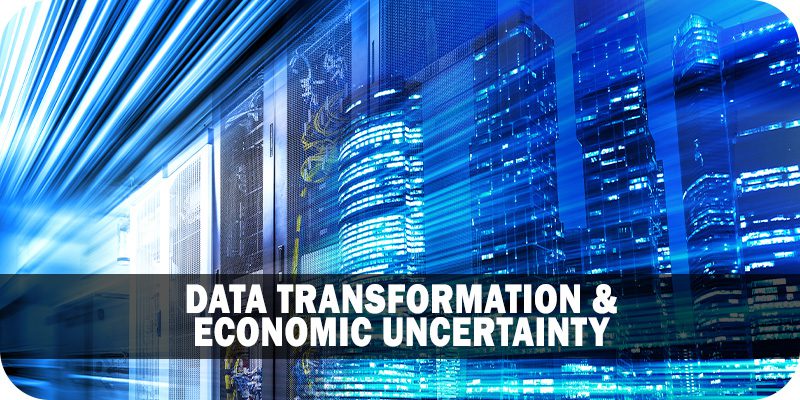 Solutions Review's Contributed Content Series is a collection of contributed articles written by thought leaders in enterprise technology. In this feature, Reltio's SVP of Product Management Venki Subramanian offers commentary on data transformation amid economic and global uncertainty.
One thing remains crystal clear amid today's uncertain economic climate: enterprises recognize the undeniable need to invest in their own data. It's a treasure trove that holds immense potential and, at the same time, poses a formidable risk—the ultimate double-edged sword. Data has evolved into the make-or-break factor for countless organizations. But often, they are left grappling with its sheer volume, fragmented nature, and frustratingly low quality. Data has transformed into the unruly beast that keeps many companies up at night.
Amidst this chaos and frustration, however, there is a glimmer of hope. There's a light at the end of the data tunnel, and it comes in the form of innovative solutions that breathe fresh life into the art of extracting value from information. These cutting-edge solutions defy the odds and accelerate the entire process by leaps and bounds. With game-changing tools in their arsenal, companies can unlock the true potential of their data and harness it to drive success like never before.
Putting Data First is the Goal
The challenge, however, is for organizations that have not yet begun their modern data management journeys. Many have yet to start, as evidenced by the potential market growth ahead. In fact, according to Polaris Market Research's "Master Data Management Market Size Global Report, 2022-2030," the market will more than triple in growth, from $17 billion in 2022 to $54 billion by 2030. The figures show that companies recognize the need for MDM. Many, however, have experienced MDM in a previous life and usually not too fondly.
Implementing MDM and generating results — including eliminating duplicate data, improving data quality, streamlining processes, enhancing customer experiences, helping lower IT costs, and enabling better decision-making across an enterprise – is as it sounds: complex. It takes time. That's why MDM software is known for being a long journey rather than a short one.
An organization embarking on a digital transformation must put data at the heart of its efforts. That's yet another challenge because enterprises today have so many different sources for their data. Moreover, the data is often siloed in various company locations, on edge devices, in data lakes and data warehouses, and more.
Unifying so many types of data from so many locations, whether on-premises or in the cloud, is the holy grail promised by modern data management, but that's also what makes it complex and time-consuming. Much data management software has earned a lackluster reputation in many circles because of long implementation processes, scope creep, and project failures.
Modern MDM Implementations Speed up the Process
It's time to overhaul outdated data management, including MDM approaches. The technology has been around for more than two decades. Many of the solutions available today are not cloud-native and have been retrofitted for the cloud. Modernizing and looking at ways to speed implementations should be a pressing concern for all organizations that need clean, reliable data available for operational and analytical systems in real time.
Implementing cloud-based SaaS MDM software can greatly accelerate the value businesses gain. By utilizing industry-specific and out-of-the-box solutions, time-to-value is expedited. These modern MDM velocity packs have pre-built connectors, prepackaged automation workflows, flexible embedding options, and powerful APIs. They efficiently handle structured data exchange between clients and external systems. When customers start using an MDM velocity pack, they immediately receive essential components:
Unified, standardized core data domain configurations: A cloud-native, unified, and standardized data model acts as a common language and structure for data. This enables easy aggregation of data from various sources with different data models. The unified data can be effortlessly distributed to downstream destinations.
Simple data onboarding: Internal first-party systems and external third-party data sources can be easily integrated for smooth data onboarding.
Advanced entity resolution and data mastering: The software incorporates sophisticated entity resolution techniques, ensuring accurate and reliable data mastering.
Automated Universal ID: The system automatically assigns a unique identifier to each party involved, streamlining data management.
Comprehensive data sharing at scale: The software facilitates extensive data sharing across the organization, enabling collaboration and insight generation.
With these modern MDM starter pack solutions, there is no longer a need to build complex, bespoke MDM solutions from scratch. By installing preconfigured software, businesses can swiftly unify their core data and reap the benefits of a cloud-based SaaS offering in months.
Industry-Specific, Real-Time Cloud MDM
Delivering MDM in a consumable, less labor-intensive way is via pre-packaged solutions to help users in specific industries get a jump-start on an MDM journey. This is finally happening in MDM today. A Lifesciences MDM solution, therefore, is pre-populated with industry-specific data models, pre-built connectors for third-party data enrichments, such as the U.S. Drug Enforcement Agency (DEA) and the National Provider Identifier (NPI) registry, along with pre-built integrations with the leading database tools, leading applications, and data warehouses in use for that industry. A prepackaged solution significantly reduces implementation time and speeds up the process of getting trusted, reliable data into the hands of users much faster. And the
By having predefined universal data models for core data domains, and aligning them with leading industry standards for interoperability, MDM vendors can make it easier for customers in specific industries to collect, unify, and activate trusted, high-quality data in real-time. Customers can more easily and quickly unify data from disparate sources, enrich data from third-party sources, improve data quality, and create a single source of truth for key data domains.
It's much like how geneticists have created building blocks to facilitate solutions like the COVID-19 vaccine more quickly than other vaccines. With MDM, these "building blocks" ease the start-up time companies normally take in figuring out how to connect their MDM software to every system and database relevant to their industry.
The result is faster time to value with their data. And when time is money, looking into solutions like quick-start MDM solutions makes sense.
Moving to the Cloud? Modern Data Management
In the legacy, on-premises world of data management software, companies have waited years for implementation and to realize value. In today's environment, that doesn't cut it. Digital transformation is a do-or-die proposition for incumbent companies as nimble upstarts with less baggage seek to disrupt slower, more entrenched players. Moving information to the cloud simply doesn't cut it. You can move information to the cloud but the cloud alone doesn't solve your existing data problems.
Organizations implementing modern data management software can make better-informed decisions while delivering a best-in-class customer experience because they have accurate and up-to-date information, and their data is unified, accurate, and trustworthy. Investing in modern data management software generates cost savings and strengthens data management capabilities. Modern data management solutions integrate data quality, governance, and data unification solutions. And the best part is that implementations are completed in weeks or months versus years.
Latest posts by Venki Subramanian
(see all)