Improve Your Sales Processes with These Freshworks CRM Features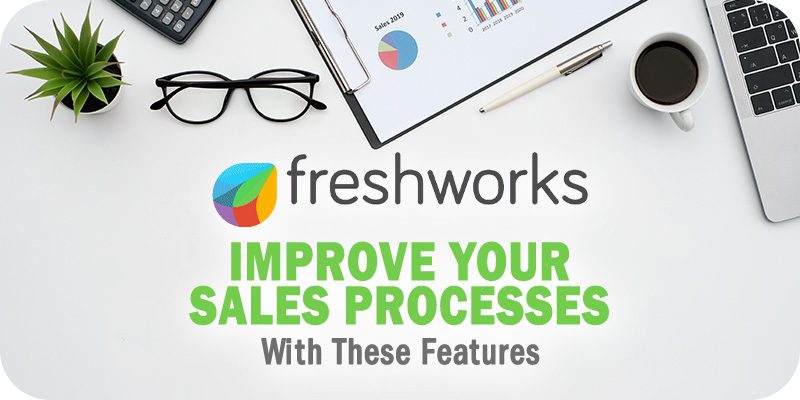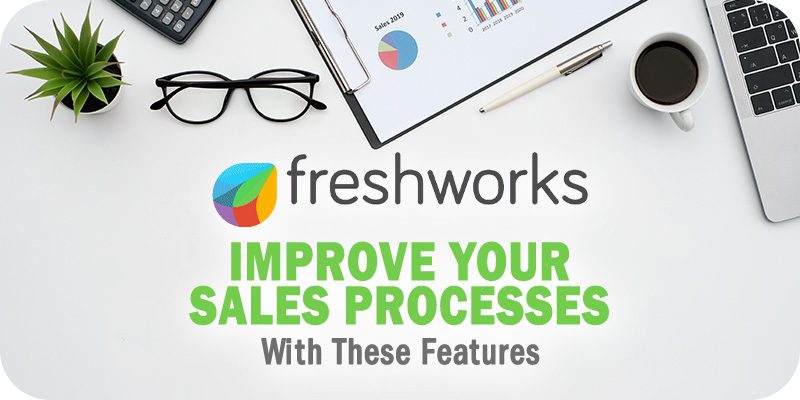 The editors at Solutions Review compiled an overview of the Freshworks CRM features companies can use to improve their sales processes. Solutions Review participates in affiliate programs. We may make a small commission from products purchased through this resource.
Managing sales processes and campaigns is a lofty task, especially with customers using more channels than ever. Thankfully, with the right CRM software, sales teams can improve their processes by managing and optimizing every touchpoint with prospects and customers. However, selecting the right sales-centric CRM software solution is easier said than done, especially with so many products to compare and contrast.
To help with that process, the Solutions Review editors have compiled a rundown of the sales CRM features available on Freshsales, the Freshworks sales CRM suite. It gives businesses the capabilities to identify loyal customers, improve engagement, shorten sales cycles, accelerate revenue, personalize customer interactions, and automate tasks.
The Freshworks CRM Features Sales Teams Should Know About
---
Sales Intelligence
Sales intelligence tools help businesses collect, analyze, and utilize data-driven insights about prospective customers and leads to enhance their sales strategies, decision-making processes, and outreach. With Freshsales' sales intelligence features, teams can improve their efforts with in-depth analytics, insights, and additional resources that give sales representatives the context they need to make smarter sales decisions in real-time. Specific sales intelligence capabilities include  AI-powered contact scoring, sales deal analyses, next-best-action recommendations, visual dashboards, pre-built or custom reports, and sales forecasting.
Deal Management
Deal management is a crucial part of sales as it ensures teams have the structure and organization they need to manage prospects from the point of first contact to the closing of a deal. With Freshworks CRM, sales teams can build and track fully customized sales processes for their organization. Sales teams that use Freshsales will benefit from custom sales pipelines, Configure Price Quote (CPQ), product catalog management, goal tracking, and other tools for closing deals.
360-Degree Customer Views
One of the best things a company can provide their sales teams with is a comprehensive, end-to-end view of their customers. With the data provided by 360-degree customer profiles, sales reps can maximize their understanding of the people they're engaging with and use the resulting insights to deliver memorable interactions that convert prospects into lasting customers. Freshsales supports this aim with several features, including customer data tables, Kanban boards, activity timelines that track a customer's engagement with the company, and tools for extracting actionable insights from customer data sequences.
Sales Automation
Automating processes is one of the most valuable things any department can do. No matter how agile a sales team is, manually managing every aspect of their department can be challenging and prevent them from focusing on the tasks that would benefit from their expertise the most. That's where sales automation can help. Companies that use the Freshsales suite can enable their sales teams to automate sales workflows and processes like lead qualification, follow-up calls, SMS messaging, customer profile updates, email outreach, and reminders.
Omnichannel Communication
Building lasting customer relationships requires a company to interact with customers where they spend their time. That's easier said than done, though, especially with the ever-growing number of social media, email, and messaging platforms on the market. To help, the Freshsales solution can integrate and connect with email, SMS, telephony, chat, and virtual meeting platforms. For example, a company can link its email inbox with Freshsales via two-way email sync, which maps incoming emails to the right contacts and streamlines creating and sending email campaigns. Freshsales also integrates with Zoom, Messenger, WhatsApp, Zoom, Apple Business Chat, Mailchimp, and more.
---
---