7 Ways to Improve Manufacturing Processes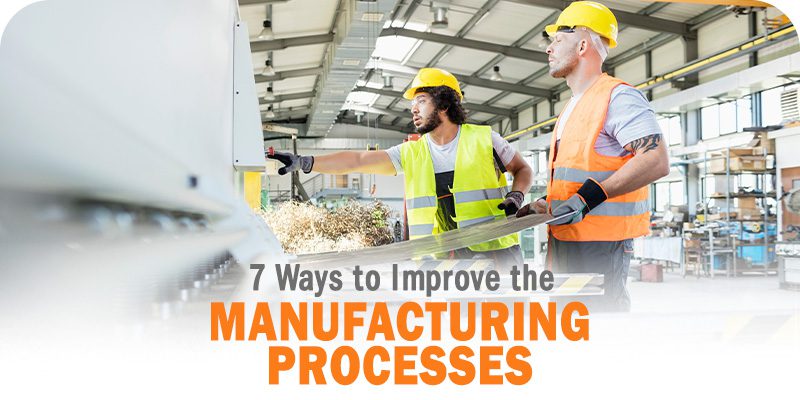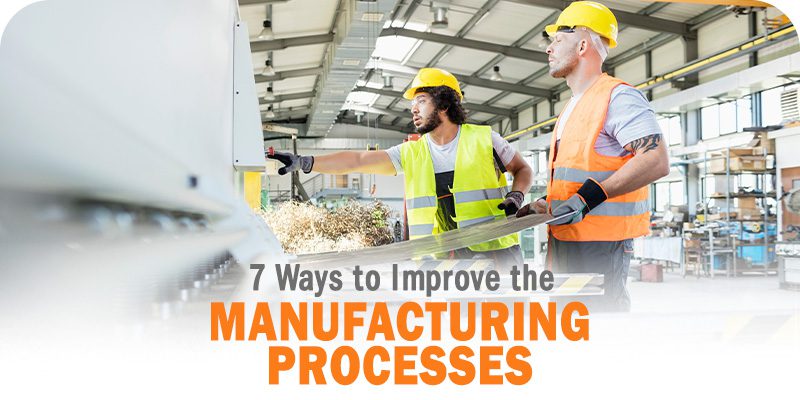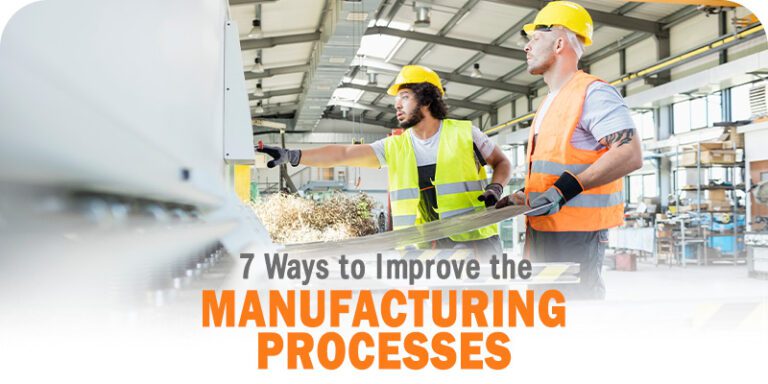 As part of Solutions Review's Contributed Content Series—a collection of articles written by industry thought leaders in maturing software categories—Richard Tester, the President of QAD Redzone, outlines seven ways companies can improve their manufacturing processes.
Industry 4.0 hype has created high expectations for shareholders as manufacturers face a harsher economic reality. Manufacturers are experiencing diminished capital access, price-sensitive customers, and grim demographics as market pressures to improve profitability increase. 
In a recent poll conducted by Forbes, Xometry, and Zogby, three in four (76 percent) of manufacturing executives hiked prices to cover higher production costs. However, aggressive price hikes also increase the risks that customers will postpone purchases, downsize buying, or even flee to competitors, compromising revenue growth. 
In addition, wage inflation and ready job availability harm manufacturers' ability to attract, develop, and retain top talent to drive throughput to capture customer demand. The Association for Advancing Automation finds an industry-wide shortage of around 750,000 workers, and 75.7 percent of manufacturers consider hiring staff their number-one business challenge.
Improve Frontline Worker Engagement to Drive Best-In-Class Financial Results
Fortunately, there's a way through this maze of industry challenges. One often neglected option is to harness workers' ideas to improve manufacturing processes. Manufacturers that deploy connected workforce solutions strengthen their ability to engage workers. They can use data and digital operations to harness workers' skills to unlock new productivity gains and cost savings. These tools also allow frontline workers to communicate with peers and across functions, share knowledge, and evolve their skills. By owning their development, staff opens the door to new professional opportunities, increasing the likelihood they'll stay and build long-lasting careers with their employers. 
"Future of Industrial Worker (FoIW) Leaders are dramatically outperforming Followers in a number of critical workforce performance metrics, such as frontline recruitment, training, and productivity," said Allison Kuhn, Future of Industrial Work Research Analyst at LNS Research. "These Leaders are using Connected Frontline Workforce (CFW) applications as a strategic differentiator to successfully address daunting challenges in productivity, quality, safety, sustainability, and overall margin goals." 
The beauty of this approach is that it works in any economic environment and is available to any manufacturer, regardless of industry, sub-sector, process type, and level of automation. In addition, it levels the playing field between manufacturers, allowing companies with just one factory to gain the same capabilities as global powerhouses. For example, manufacturers deploying a leading connected workforce solution achieve an average overall equipment effectiveness (OEE) uplift of 14 points and productivity gains of 29 percent in just 90 days. And they continue to optimize manufacturing processes months and years later by creating a culture of continuous improvement. 
Recently, three different manufacturers deployed a modern connected workforce solution to engage workers, improve processes, and enhance product quality. Coil Specialist, Inc. is a manufacturer of custom, original equipment manufacturer, and replacement coils based in Gilmer, TX. At the same time, Raining Rose produces natural and organic body products from two facilities in Cedar Rapids, IA. T.H.E.M. (short for Technical Help in Engineering Marketing) is a contract packaging firm known for its single-serve, single-use packaging, produced in Marlton, NJ. 
So, what has helped these firms excel in an economic environment where it is challenging to recruit and retain workers and take their businesses to the next level? Here are the top areas of focus and some examples from the field.  
1) Do purpose-driven work
Leading manufacturers don't just speak about running production lines and driving revenues. They talk about how they work hard to understand customer needs and deliver new products and services that solve their challenges. CEO of T.H.E.M., Neil Kozarsky, said that it views packaging as a strategic weapon for its clients, and the plant is constantly infusing innovation. That messaging resonates with many workers, especially the nearly half (42 percent) of Gen Z talent who want to do purpose-based work. 
2) Have a drive to solve business challenges
Manufacturing leaders understand their challenges, such as an inability to measure business performance in real-time and solve production issues before they harm throughput. According to Brian Pasquier, operations manager at Coil Specialist, the facility needed a way to share real-time progress with everyone working on the floor. It needed to know if it was accomplishing its goals for the hour, the day, the week, and the month. And if not, what did we need to do? Implementing a connected workforce solution provided the plant with a new level of transparency and helped create ways to improve performance. 
3) Understand the value their workers provide
Frontline workers are the keys to making digital transformation initiatives succeed. Yet, too often, these programs are pushed on workers from the top down rather than seeded with them to drive change from the frontline up. That's one reason digital transformation initiatives have a failure rate of 70 percent to 90 percent. Manufacturing leaders understand that they're not tapping the whole gamut of worker ideas due to a dependence on face-to-face communications, language issues, static shift handovers, and siloed processes. They'd like to provide their teams with real-time data and tools so that they can optimize process flows across the business. 
According to Kyle Hach, COO of Raining Rose, using a connected workforce solution helped the plant's workers for the first time have a digital identity– something assembly line workers rarely have. The employees got the opportunity to collaborate effectively, send alerts, and provide feedback to their managers.  
4) Commit to process improvement
One way to consistently drive process change is to leverage an aggressive structured onboarding program that uses standardized processes to optimize manufacturers' business results. Goals can include:
Creating a visual factory that provides OEE measurements that all workers can see in real-time on overhead TVs, iPads by production equipment, and the solution app on their smartphones.

Coaching operators and supervisors to adopt Lean production techniques and collaborative problem-solving skills.

Improving OEE by at least eight points by the end of the sprint.

Achieving cost savings of $500K+ for smaller factories and $1M+ for larger factories, as verified by their finance functions.

Sustaining all gains made in the first 90 days and improving them moving forward.

 
5) Harness multiple levers to improve processes
Ideally, a connected workforce solution should provide different tools to optimize manufacturing processes across multiple areas, such as productivity, compliance, reliability, and learning. Once companies see what they can achieve with productivity, they often want to achieve more.  
6) Seek to improve worker retention
Manufacturing leaders want to improve employee retention: to maximize product sales, to share and expand knowledge, and to develop talent. They realize that employee turnover is costly and harms business momentum. Manufacturing leaders realize that current processes burden employees with bootstrap challenges. For example, workers often take time away from production processes to manually record quality data or use challenging IT systems to request equipment maintenance. Yet, staff are often blamed when issues occur.
A connected workforce solution taps employee talent to communicate efficiently, solve challenges proactively, and streamline day-to-day work. It also creates a culture of celebration where workers' ideas and efforts are rewarded, and employers can identify emerging leaders they can elevate. Some companies share cost savings by providing all employees with raises and bonuses, a win-win for companies and workers.
7) Create a culture of continuous improvement
With frontline workers leading the way, companies can continue to drive incremental gains across multiple business areas. Manufacturers report that they can avoid disabling incidents that take down equipment, consistently optimize throughput, and serve more customers. And with better quality, there are fewer customer complaints and returns, enhancing profitability. Manufacturers that deploy multiple modules of a leading connected workforce solution continue to build on initial 90-day gains. They increase their OEE uplift by an average of 37 points at the one-year mark and continue notching incremental improvements afterward.
Win the Day with Engaged Frontline Workers
While current economic and business conditions are making it challenging for manufacturers to execute, they are also giving them a newfound appreciation of their workers' role in improving processes and managing change. By engaging workers in solving problems and celebrating their successes, manufacturers can improve their ability to attract, retain, and develop the best talent.
---
Latest posts by Richard Tester
(see all)