Top 3 Ways AI-Powered ERP Software Can Drive Positive Change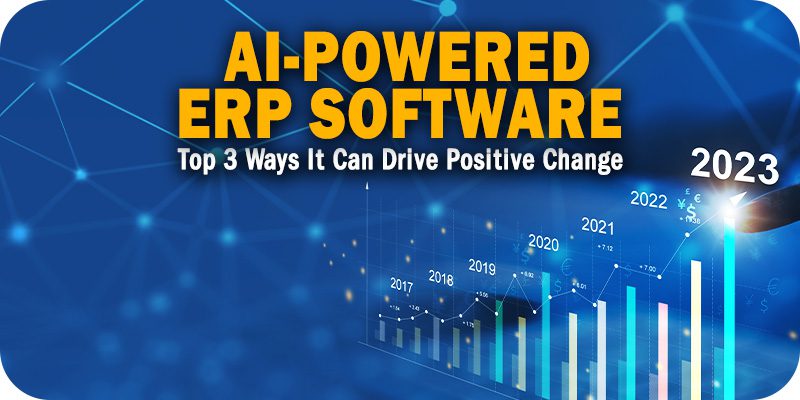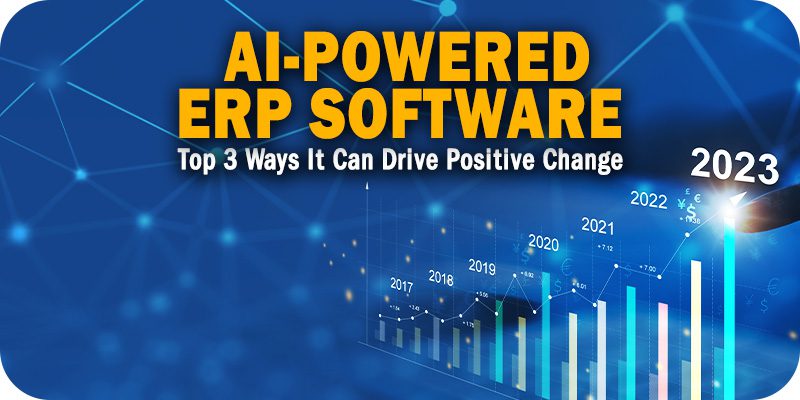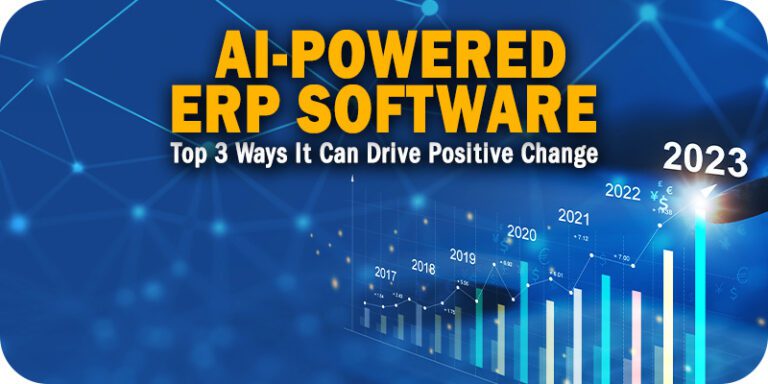 As part of Solutions Review's Contributed Content Series—a collection of articles written by industry thought leaders in maturing software categories—Mike Ettling, the CEO of Unit4, outlines three ways that AI-powered ERP software supports positive change for organizations.
When ranking the benefits of deploying AI in their organizations over the next few years, CIOs anticipate short-term and long-term gains, according to an MIT Technology Review Insights report. When asked about the top three AI benefits last year, surveyed CIOs cited better security and risk management, more rapid development and time to market, and improved efficiency. 
Looking forward to 2025, CIOs projected the top three AI benefits would be increased revenue, improved efficiency, and reduced costs. As AI deployments accelerate across industries today, it's becoming clearer that one of the most productive AI applications is using the technology to supplement and complement ERP software, which, by definition, is designed to streamline business processes.  
AI applied to ERP software can drive positive change, putting those companies that deploy it ahead of the curve to achieve the stretch objectives projected by CIOs for 2025. Specifically, ERP software incorporating AI can improve organizational resilience, deliver a better experience to employees and customers, and increase productivity. Here's a closer look at how AI-powered ERP software can transform businesses for the better: 
1) More Resilient Organizations
Companies that forthrightly confront and overcome challenges and adjust quickly to new circumstances develop resilience, which enables long-term success. AI-driven ERP software contributes to organizational stability by analyzing data from various sources, including real-time data streams, to identify risks and detect patterns. This allows organizations to not only safeguard existing assets but also to pinpoint and capitalize on emerging opportunities.  
AI-enabled ERP software can accelerate responsiveness to both customer and partner organizations, for example, by using automation to trigger actions instantly instead of relying on manual interventions, which take time and effort that could be better spent on higher-level tasks. Automated processes can drive efficiency and help companies compete more effectively, enabling them to adapt more quickly and become stronger and more resilient.  
2) Better Experiences for Employees and Customers
ERP software incorporating AI can help employees do their jobs better, increasing their satisfaction and retention. Automation can allow organizations to offload labor-intensive manual tasks so employees can focus on work that directly impacts an organization's bottom line. For example, AI enhancements that provide a 360-degree view of customer data can give employees insight that lets them tailor services to customer needs and improve relationships.  
The same AI-driven software that frees employees from mundane tasks also creates a better customer experience. AI technology can flag customer engagement and advocacy levels, giving employees critical information on the health of the relationship. AI-enabled technology can recommend when to contact customers for check-in or make special product offers. By leveraging robust datasets, AI-powered ERP software empowers employees to personalize the customer experience and reduce customer churn.  
3) Stronger Productivity
When compared to previous eras, productivity gains have been substandard since the turn of the century, but the advent of generative AI has the potential to drive significant improvements. According to a recent Goldman Sachs report, generative AI could raise global GDP by 7 percent—nearly $7 trillion in value—and elevate productivity by 1.5 percent over the next decade. Of course, the actual effect will depend on the fast-evolving technology's capabilities and the rate at which organizations adopt AI-enhanced tools, including ERP software.  
There's a strong argument for adopting AI-powered ERP software to streamline operations and enable smarter, faster business decisions. When deployed along with organizational policies that provide more flexible and rewarding experiences for employees, AI will allow employers to derive the most value from their existing talent. Research cited in the Goldman Sachs report notes that AI is more likely to complement workers' skills than replace them.   
It's essential to remember that generative AI will transform the economy in ways that can't be predicted since the technology is evolving rapidly. That said, organizations that adopt AI quickly can get ahead of the curve. ERP software is a logical place to start, given ERP systems' central role in managing core functions across the business. Retaining a legacy ERP system carries risks because it means deferring opportunities to build organizational resilience, create a better employee and customer experience, and elevate productivity. AI-powered ERP software can put those gains within reach by leveraging company data and deploying analytics and automation to protect assets and help businesses find new opportunities.  
Advanced ERP software can increase employee and customer experience by providing more insight, flexibility, and tools to encourage personalized outreach. It has the potential to drive productivity gains and enable growth. Adopting AI-powered ERP software is an ideal first step into the workplace of the future, which will be an environment transformed by generative AI in countless ways. The organizations that make the first move can drive positive change and establish a lasting competitive advantage.    
---
Latest posts by Mike Ettling
(see all)